Some Google Maps Alternatives To Try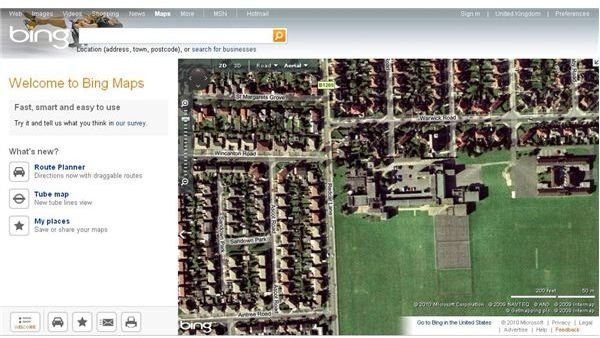 Some Google Maps Alternatives
Google Maps is a superb resource, one that gives you access to both maps and satellite views of towns and cities across most of the world to varying degrees of clarity. Coupled with Street View, it becomes a very powerful tool that allows users to submit their own content such as reviews of restaurants, details and lists of interesting locations and more.
However you might be looking for an alternative to Google Maps. Perhaps Google is blocked by your organization's policy, or some features disagree with your browser. Alternatively you might be unhappy with the level of detail in the increasingly dated satellite images used by Google Maps and want to get a more up to date view.
There are several Google Maps alternatives, such as:
• Bing Maps
• Ovi Maps
• Navteq
All three offer access to developers to utilize them and create apps based on the maps and satellite source data.
Microsoft Bing Maps
What Google has, Microsoft also offers – Bing Maps is as easy to use as Google Maps and offers route planners, the ability to print and email and even save maps. However there is no ability to view content provided by other users (such as a list of great restaurants in a particular city) and while Bing Maps is as easy to use as Google Maps, Microsoft are guilty of utilizing even older satellite/aerial photos than Google!
Visit www.bing.com/maps to try Bing Maps.
Ovi Maps from Nokia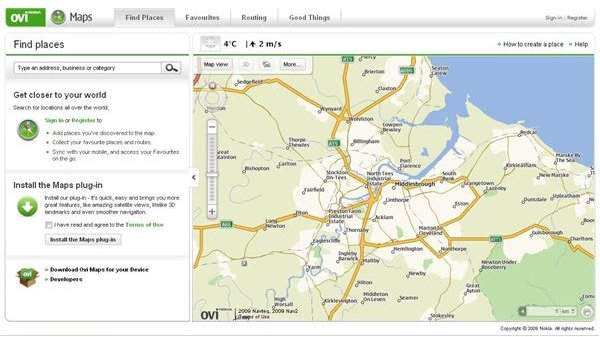 Setup by Nokia, Ovi Maps has several advantages over Google Maps, many of which are based on its key feature – the maps are all vector based, allowing larger map sections to be downloaded, stored and accessed without any performance issues. All your computer or mobile device has to do is resize the image which can also be oriented and instantly scaled to offer various perspectives, such as a GPS-style 3D pilot view.
Ovi Maps is quicker than Google Maps, although the desktop version requires a browser plugin to get the full set of features; visit maps.ovi.com for more.
Try Navteq Maps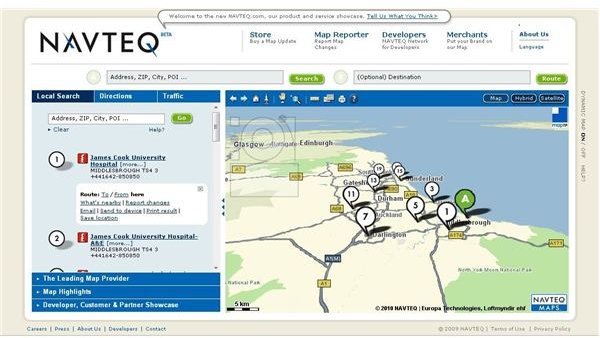 Navteq is another alternative to Google Maps, with a great advantage – a very easy to use interface that can be quickly adjusted and reset, provides quick re-orientation if you're not too sure what you're looking at and can even be manually adjusted by up to 45 degrees, offering a sort of first person view, similar to one you might find on a GPS device.
As with the other solutions, Navteq offers directions, traffic updates in major North American and European cities and also a Google-esque local search function that displays locations and businesses based on your criteria.
Visit www.navteq.com to use Navteq.