Explaining The Difference Between Google Earth And Google Maps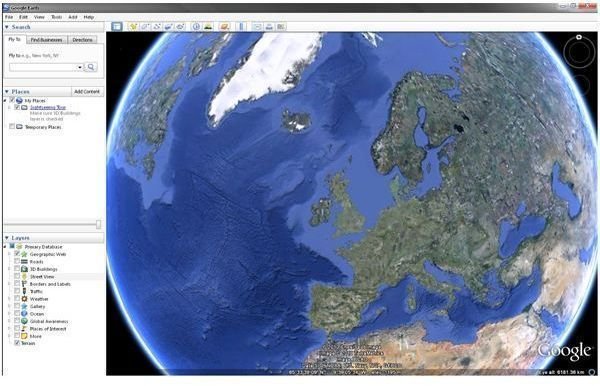 Different Tools, Similar Services
Explaining the differences between Google Earth and Google Maps - Different Services
The ultimate data collection company, Google, has brought a wide range of superb web-based applications. Anything from Search to Gmail, Adsense to Adwords, and Google Cart and Google Products are all native Google based services.
Google have also provided internet users with a variety of location-based tools, most notably Google Earth and Google Maps.
Both of these tools are very similar. They both offer a view of the Earth that we wouldn't normally see, can be used for free, and rely on satellite imagery.
They're also quite different, too. Google Earth is a standalone application (which you can download from earth.google.com), whereas Google Maps is a web based tool.
The Difference Between Google Earth and Google Maps
Explaining the differences between Google Earth and Google Maps - Interface
For starters, there is one clear difference between Google Earth and Google Maps. To use Google Maps, you need to type maps.google.com into your browser, while anyone wishing to use Google Earth must first download the client application (see above). One other notable difference is the level of zoom. With Google Earth, you can view the entire planet from above as a globe.
Released in 2005, Google Earth combines satellite images with aerial photography and provides a view of the entire planet. Conversely, Google Maps almost exclusively uses satellite images and is restricted to parts of the planet that can be accessed by road and foot. Google Earth features coverage of the poles, where Google Maps does not. One result of this difference, in focus, is a lack of accurate detail in Google Earth. When viewing cities, some road names and locations are found to be inaccurate.
Google Earth can also be used to replicate real world geographic features. Data collected by NASA has been applied to the data elevation model (DEM) to recreate the Grand Canyon in three dimensions. Google Maps cannot do this; although, Street View provides at street level panoramic images of many towns and cities around the world.
Google Earth also offers a range of alternative views that Google Maps simple cannot. Google Mars and Google Sky offer satellite views of the Red Planet and the Heavens, while Google Moon has also been available since the 2009 40th anniversary of the first moon landing.
Similarities Between Google Earth and Google Maps
While Maps and Earth serve as two different tools, they retain some similarities and a degree of closeness.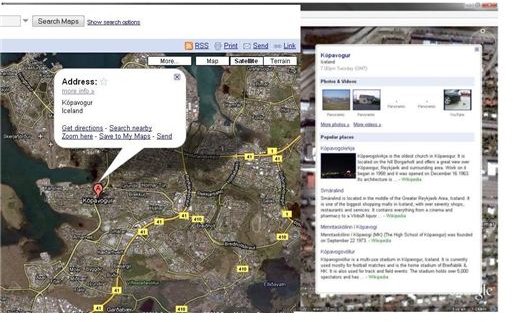 One key similarity between Google Earth and Google Maps, probably the most important, is the ease in which each app can be used, potentially without any help functions or instructions. This is due to the clarity of the design and on screen functions.
Both applications feature regions of Earth that are detailed in low resolution. This is a result of lower quality images from the individual satellite. However, steps are being taken to resolve these problems with newer images.
Google Street View, is available for both tools. The popular street level panoramic photo service is the ultimate zoom level on each application, and is one of many available layers on Google Earth, along with YouTube content.
User generated content can be submitted on both Google Earth and Google Maps. On the web based map application, users can review and add their own photos of locations. Several Google Earth users have submitted structures and landmarks mapped in the SketchUp 3D modelling program.