Import Favorites and Bookmarks into Google Chrome From Any Web Browser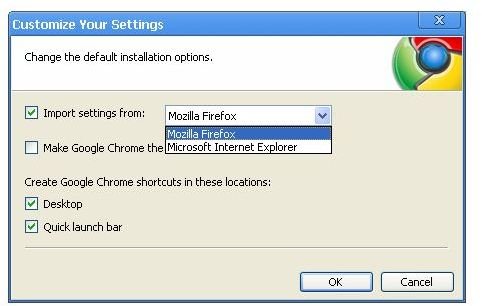 Importing Settings
Importing bookmarks and settings to Chrome from other browsers is easy.
When you install Chrome, it reads your system and determines your default browser. The set up window states Chrome will import Bookmarks, saved passwords, and other settings, and tells you which browser it will import from. If you'd like to change the import source browser, or skip the import completely, click Customize these settings. To accept the import defaults and continue the set up, click Start Google Chrome.
Setting customization
Use the drop down menu to select the browser Google Chrome should import from. Or, click the box in front of Import settings from: to remove the check mark and skip the import completely.
Select the check box if you want to set Google Chrome as your default browser.
By default, Google Chrome will create shortcuts on both your desktop and quick lauch bar. To change this select the boxes to remove the check marks.
Click Ok to continue the set up and import from the specified browser.
Keep in mind, the browser you are importing from must not be open at the time of import. If you're trying to import from Firefox, but you have Firefox open, you will receive an error message with instructions to close it. After you close the browser, click Continue. If you choose not to close your standard browser, click Skip Import to continue the set up and import later.
To import bookmarks after install
Click the tools icon in the upper right corner of your current tab. The tools icon is represented by a wrench and is directly below the close out "X".
Select Options
Click the Personal Stuff tab.
Click 'Import Data From Another Browser' and select the browser.
Select the appropriate boxes for the items you'd like to import. You can select to import your Favorites/Bookmarks, Search engines, Saved passwords, and Browsing history.
Click Import to bring your selected settings into Google Chrome.
Such a simple import process makes it convenient to try Google Chrome with all your favorite websites.
Images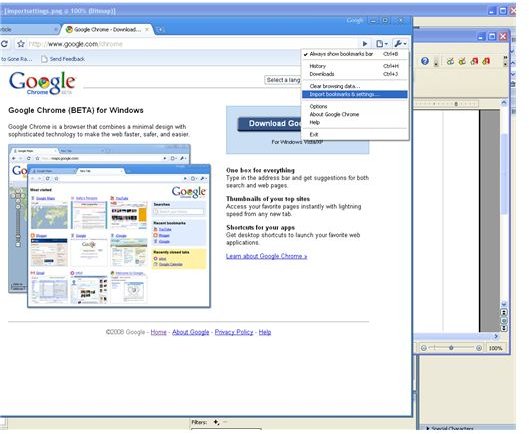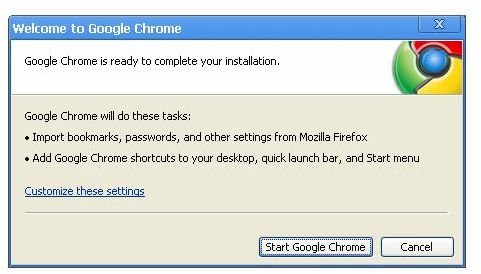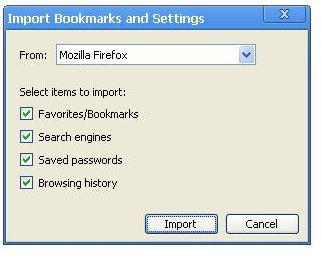 This post is part of the series: Everything You Need To Know About Google Chrome
Google's entry into browser development is the talk of the 'net. We cover everything you need to know to get the most out of Google Chrome.