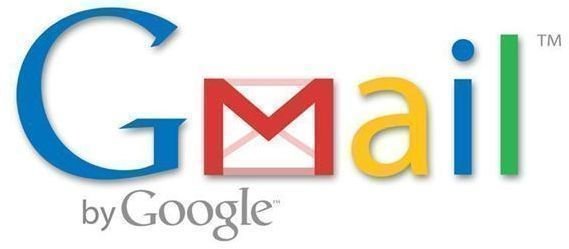 How to Switch to Gmail
Google's Gmail service is an easy way to have a reliable e-mail account with some great features for free. One of the biggest drawing points that have people switching to Gmail is that of size. With a Gmail account, the account remains free even if you end up using 7GB or more of storage. Many email services that are available today begin free but will charge or shut down once your account hits a certain number.
Gmail also comes with a wide range of application add-ons through Google Labs, and this is so you can continue to customize your Gmail account to fit your emailing needs.
In this article, though we will just be covering how to switch to a Gmail account and will not be covering the topic of themes, calendars, and documents, all of which are available for free through a Gmail account. For more information on what using Gmail can do, check out Your Guide to Gmail POP Setup and How to Add, Edit and Delete Contacts in Gmail.
Importing Contacts to Gmail
The process of switching accounts is quite simple. Once you have your Gmail account set up through mail.google.com, the next step is to begin importing all of your old contact information from the old email account.
To start importing follow these simple steps:
Select the Contacts link on the left side of the page
Select the Import link
Choose the .CSV file from your machine by selecting the Browse button
Click the Import Contacts button and Gmail will begin to upload the information to the account
Sending New Address to Contacts
Once all your contacts are imported, the next step is to send a general e-mail message to let them all know that you've switched to Gmail.
To accomplish this task, all you need to do is open your Gmail account and complete the following steps:
Select the Contacts link on the left side of the page
Select the All link at the bottom of the Contacts list
Select the Compose link and create your message
Select the Send button
In addition to sending out the mass e-mail announcing your switch to Gmail, you can also take a few simple steps to keep yourself and your contacts reminded of the new email address. When composing new emails, add your new Gmail account email address to your signature line.
You can also create an auto-reply message with the new email address information and enter the new email address as your reply-to address when responding to emails and filling out information online.
Forward Old Emails to the New Gmail
Another option that is available through Gmail is to forward your old emails to the new account. When you do forward the old emails you can also add the old address to the Gmail address which will let you appear to be responding for a time with the old address. Being able to use this feature will let you manage multiple email accounts through one central location under your Gmail address.
In order to set this process up, take the following steps:
Select the Settings link at the top right hand side of the page
Select the Accounts tab
Under the Accounts page select Add another email address command
Enter the other email account information in the open text box
Select the Next Step link
Select the Send Verification button. This will send an email to your old account to be sure that the email address that you entered into Gmail is correct
Go to the old email address and check the verification email from Gmail
Select the link in the email to verify the address
*image used is provided by and © 2010 Gmail