Learn How to Go Sightseeing with Google Maps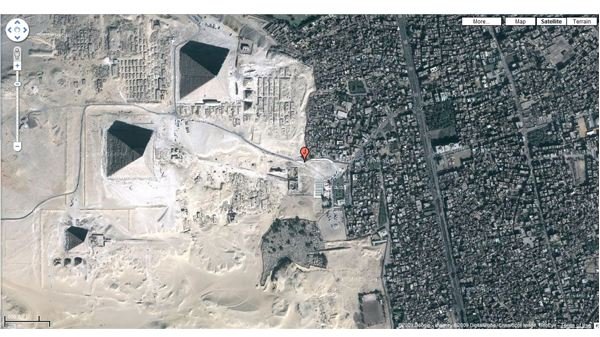 Google Maps is a free mapping tool that works right inside your favorite Internet Browser. With no need to log in, create an account, or pay for the service, Google Maps is an excellent tool for getting directions, exploring the globe, and just having fun.
The release of Google Maps and other mapping programs has spawned a group of both hardcore and casual armchair sightseers who enjoy exploring the world from the comfort of their homes. Learn all about armchair sightseeing using Google Maps and the top Google Maps sightseeing websites to help you get started.
Armchair Sightseeing Definition
Not surprisingly, armchair sightseeing is exactly what it sounds like. An armchair sightseer is someone who enjoys exploring the globe using any of several free mapping applications. To truly armchair sightsee, you must use a mapping program that offers detailed satellite imagery such as Google Maps, Google Earth, Bing Maps, or Yahoo! Maps.
Armchair Sightseeing with Google Maps
Google Maps is an excellent platform for armchair sightseeing because the application offers fast load times and the ability to type in popular destinations without knowing the exact address. This feature is especially useful when the location is exotic and does not have a real physical address.
For example, using Google Maps' satellite view, type in the phrase "Pyramids at Giza" and you can go to the outskirts of Cairo to see the pyramids and the nearby Sphinx. Type in "White House" and you see a view where the President of the United States resides.
Some of the most popular destinations for armchair sightseers are the Coliseum in Rome, the Hollywood sign in Hollywood, CA, and the Eifel Tower in Paris, France. However, if you run out of ideas, you can check out any of the numerous armchair websites to see what other people are sightseeing.
Google Maps Sightseeing Websites
There are numerous online mapping sightseeing websites on the web but one of the best is VirtualGlobetrotting. This site offers a number of features including links to satellite images of celebrity houses, historical landmarks, and even direct links to natural phenomena.
Another good sightseeing website is GoogleSightseeing. This sightseeing website offers links to funny and interesting street views as well as links to satellite images of locations in the news. Updated often, this site can become a weekly destination for the armchair sightseer wannabe.
A third sight dedicated to Google Maps sightseeing is SatelliteSightseer. This site simply provides a list of interesting and popular satellite images. If you are in a hurry to sightsee and want to see the most popular images, this website is for you.
Conclusion
Armchair sightseeing is a new phenomenon made possible by the recent introduction of several powerful and free satellite image-mapping applications such as Google Maps. With nothing more than an Internet connection, you can explore the globe and see all of the things you may never get the chance to see in real life. Coupled with the street views of many of the mapping applications, you can even see what's going on at the location right now. If you need a break from work or just like exploring our world, consider becoming an armchair sightseer yourself.
This post is part of the series: Satellite View, Driving Directions, and Sightseeing with Google Maps
The first article in this series discusses how to use the aerial satellite view in Google Maps. The second article explores how to use Google Maps to get driving directions. The third article discusses sightseeing with Google Maps.