Programs Like Google Earth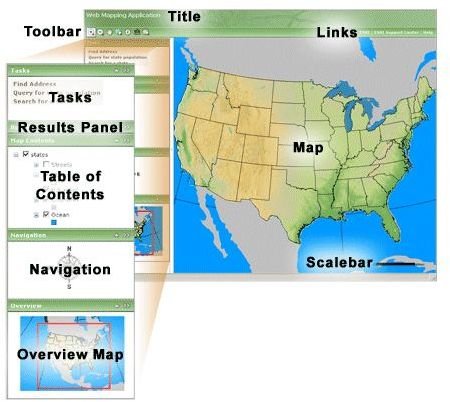 Google Earth Alternatives
**
Google Maps was originally known as Google Local. This is a basic web mapping technology that is provided by Google and helps users view street maps, route planner (foot/car/public transport), and business locator for some countries. This application is available free of cost and is to be used for non-commercial purposes only. In the words of Lars Rasmussen (creator of Google Maps), it "is a way of organizing the world's information geographically." Unfortunately, like Google Earth, Google Maps cannot show pole areas. As compared to Google Earth, this application has fewer globe viewing options.
Yahoo! Maps is a free online mapping application provided by Yahoo! The application provides information on location specific streets, maps, driving directions, traffic conditions, satellite views, etc. The application allows users to view interactive maps and provide Ajax, Flash, and Map Image APIs.Yahoo Maps is one of the strongest alternatives to Google Earth.
OpenStreetMap aims to provide free geographic data. The application has been inspired by websites like Wikipedia as it shows data that includes street maps, that are editable. Users can edit any street location in any part of the world. This collaborative application can be used from any part of the world to view and edit locations and geographical data in any part of the earth. The maps are produced using data from portable GPS devices, aerial photography, and user edits. The images and graphics are available for download under the CCAS (Creative Commons Attribution ShareAlike 2.0) license. The application is free to use.
The NASA World Wind is a free application that has been developed by NASA along with the open-source community to use on home computers. The application uses aerial photography, USGS satellite imagery, topographic maps, and GIS data. The application allows users to zoom from satellite altitude to any place on the Earth. NASA World Wind helps users experience the terrain of the Earth in 3D. The difference between NASA World Wind and Earth, is with NASA users can also view the Moon, Venus, Mars, Jupiter, and the Galilean Moons (Callisto, Europa, Ganymede, and Lo). Users can interact with these planets by tilting them, rotating them, and zooming them.
Flash Earth allows users to select a location and compare the imagery from other applications like Yahoo Maps, Google Maps, Windows Live, etc. The website uses Flash to upload the imagery. Flash Earth uses satellite and aerial imagery for online mapping.
Marble is a virtual globe and world atlas that can be used to learn more about the Earth. The application allows users to look up various streets and places of interest. Moreover, by clicking on any location, the user will be directed to the respective Wikipedia article.
EarthBrowser is an earth simulation that allows users to view and easily navigate three-dimensional maps along with real-time weather conditions and forecasts for locations worldwide. The application focuses on visualising information like earthquakes, volcanoes, hurricanes, etc. Earth Browser can be installed using Flash. The application has proved to be a great guide for students and teachers for visualizing the earth and space.
MapQuest, is a free and online web mapping service is owned by AOL. This application is widely used as a way of generating maps and driving directions. Moreover, it shows users the current traffic and road conditions and helps find nearby businesses. Mapquest is highly popular among frequent travellers and road warriors, making it one of the best alternatives to Google Earth.
Bing Maps was previously known as Live Search Maps, Windows Live Local, and Windows Live Maps. This web mapping service is provided by Microsoft and powered by Bing Maps for Enterprise. The tool features street maps, satellite images, aerial views, and three-dimensional maps.
More About Google Earth
Google Earth is a virtual mapping application that allows its users to view various locations on the globe. It maps the earth using images that are received from satellite imagery, GIS 3D globe, and aerial photography. Read to find out about programs like Google Earth. For a more detailed comparison of the various different applications, refer here.