Learn How to Link Blogs and Social Media to Google Profile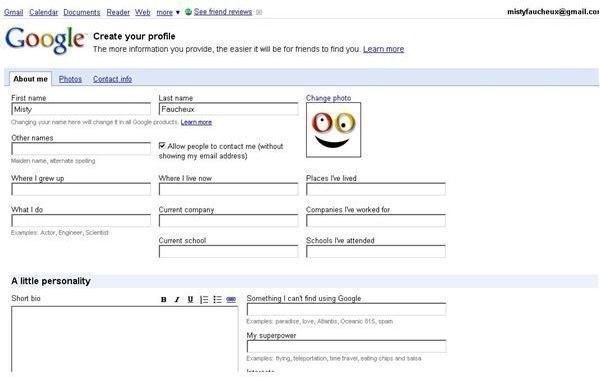 Google Profiles
Google Profiles has recently gone through a change. Before, you could have a Google Profile on a variety of sites, including Blogger, Google Maps and orkut, that all had different information. But, now, you can create a single profile that allows you to brand yourself and create a presence for yourself on Google and the web.
The new Google Profile allows you to make yourself stand out by allowing you to control what is said about you on the web. It's free to create a profile page; all you have to do is either create a Google account or sign-in with your Google Account. You can add information about yourself, but just as much as you want to. These Google Profiles are now available on Shared Stuff, Google Reader and Google Maps. They will soon be available on other applications as well.
Branding Yourself
These public profiles also allow you to add links to your other profiles on social networking sites or your blog. You can do this via Links section on the right-hand side of your profile. If you use FriendFeed, you can link to your FriendFeed account, and Google Profiles will propose links to other services that you use via what's on your FriendFeed account.
You can also use the Links section to add the link to your blog. You just need to type or copy and paste your blog URL into this field, and your blog will show up on your profile.
You can also add picture URLs to your Google Profile as another way of distinguishing yourself from other people with the same name. You can add your albums from services like Google's Picasa or Flickr to your profile. Google Profiles, basically, allows you a way to link to your blog or social networking profiles on other sites.
The links area can also be used for publishing links to your blog, website or other service. Since link building is a way to increase your standing on search engines, you can link into your website or blog.
One thing to say about Google Profile is that the more you add, including your picture, a short bio about yourself, educational information, where you live/hometown, etc., the more that you will be distinguished from others on there on the web.