Mail A Free Letter This Holiday Season Compliments of Google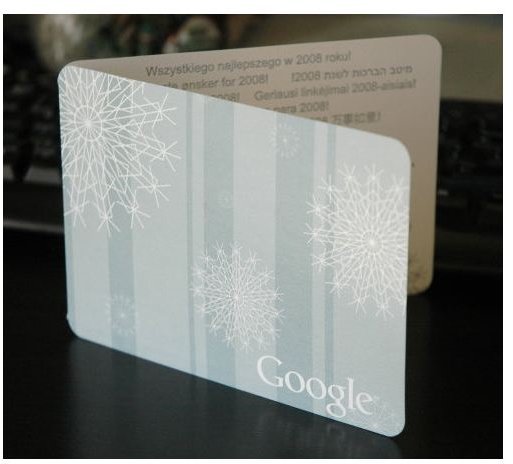 The Christmas Season
Christmas is a special time for many. Notably the biggest holiday of the year. The entire X-mas season is a time of many occurrences. Anything from Black Friday shopping and religious ceremonies to peanut butter kiss cookies and bright lights all come to us once a year: the jam-packed month of December. And, although it's slowly becoming "old-fashioned", sending out christmas cards still remains a traditional event among many families and friends.
Some choose to go the "professional" route with studio photography and custom-made cards. Others choose to use their own creativity, artistic skills and digital cameras to create their own cards. Still, others choose to go mainstream and buy the fail-proof generic "bulk" box of cards.
No matter what your choice is, remember, it's always nice to receive a card from someone that you haven't talked to in a while. It's the thought that counts, unless your talking about gifts for yourself… than the $300 limit should do fine.
One new Christmas card solution this holiday season is to use Google. No, not to send a Gmail email with a picture attachment. For a limited time, Google is offering to mail out actual christmas cards for you, free of charge, directly to your loved ones. Details below.
How To Send Christmas Cards With Google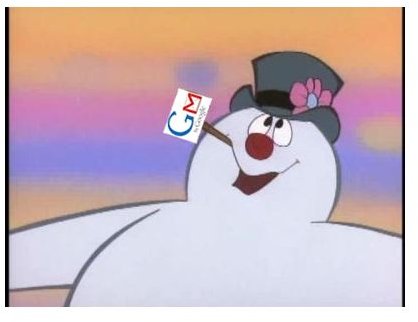 It should first be said that this offer only applies to U.S. residents. You will need to have a Gmail account, and chances are that you probably already have one. But if not, you can visit this page, and get one setup in no time at all.
When you're done with that, navigate on over to this page. You will need to enter a message, but keep it brief. You've only got 255 characters to work with. Enter a name for the sendee, enter a physical address for the card to be mailed to and choose a card design.
You've got six card designs to choose from: A Gmail icon sitting next to a christmas tree, Rudolph, some mittens, red and white snowflakes, a DIY dreidel card and a comic of two snowflakes talking to each other.
Merry Early Christmas
or is it Early Merry Christmas?… to you and yours… stay warm, have some champagne, and enjoy the time off work.