How to Sort Gmail Messages By Sender Using Filters and Labels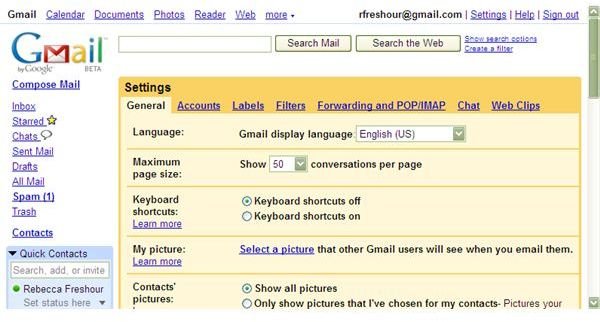 Finding and Sorting Emails by Sender
With Gmail's ability to let you store all of your messages without having to delete any of them, sorting through all of the messages to find one message or a group of messages from a certain person can be a tedious task.
The good news is that by effectively using filters and labels to aide in your search methods, sorting messages becomes much easier.
If you create filters and labels when you first open a new Gmail account, finding certain messages when you need them will be easier. However, if your Gmail account is already open (or has been open for awhile) the steps you need to take to find and sort messages with filters and labels will be very similar to creating them when the account is first opened.
To Find and Sort Messages Using Filters and Labels
Click the Settings link in the top right hand corner of any open Gmail page.

Select the Filters tab (fourth tab from the left).
Choose Create a New Filter.

Enter the email address of the contact you wish to find.

Click Next Step.

Select the box next to Apply the Label and use the drop-down menu to choose or create a new label.

If you would like to apply the filter to the existing conversations that are displayed below the Create a Filter box, check the box next to Also apply filter to _ conversations below.
*Note* If you are creating the filters and labels as soon as the Gmail email account is opened, there will not be any conversations to select.
Once you have created the filter you will get a confirmation screen showing the newly created filter. You can edit or delete the filter at any time by going back to the Settings menu and selecting the Filters tab.
Images