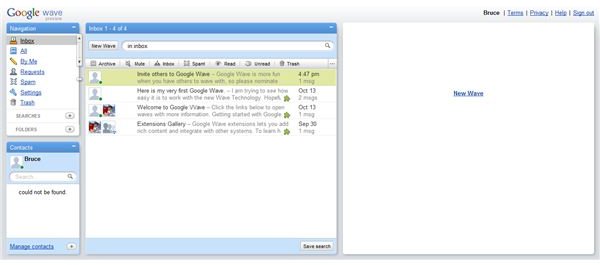 Sign On
There has been a great deal of buzz lately about the next great thing from Google. Gmail has come out of beta, Google Maps is one of the best mapping utilities on the web, and Google has been on the top of the search engine charts for years. Also, with the large amount of acquisitions Google had been making, many were wondering if the Mountain View, CA had another organically grown hit in their future. So it was with much excitement that back in May, at Google I|O 2009, the brains that brought us Google Maps surprised the attendees with a product demonstration that they introduced as Google Wave. Explained as part email, part instant message, and entirely a collaboration tool, Google Wave has been tagged as many things. Some call it the next best thing, while others fail to see the usefulness of its feature set. None the less, let's take a look at what makes it tick and what it can do.
The inspiration for Google Wave came from being tasked with developing a "new" kind of e-mail. Specifically, a collaboration system that acted like email, would have real time collaboration capability, allow for multiple users to access and modify a wave simultaneously, and finally be completely accessed through the browser. So Google Wave was developed as an HTML 5 application with all the server side logic to allow these capabilities residing on Googles servers.
So for this first article, let's discuss what makes a Google Wave. First of all, Wave is a completely open source project built by Google, meaning that the new Wave protocol that is under development as part of this project will be freely available to anyone to implement later in their enterprise as a stand alone collaboration tool. With that said, a wave is simply this: It is a method of communication that allows back and forth converstions in a Wave (ie emailing) and as a bonus allows simultaneous editing of a Wave by multiple members of the wave. Hence the description of email meets IM meets collaboration.
Users that are added to a Wave can add or modify text, add pictures, comments and attachments to a Wave. In addition, a member of the Wave can actually use the playback utility to see the Wave evolve over time and watch a Wave take form as changes and additions are presented to the reviewer in the order they were made.
The real power of Wave will be harnessed when developers, both inside Google and as part of the developer community, use the Wave API to write tools and Apps that integrate into the protocol to further extend Wave's capabilities. In future articles we will look at some of the early Apps and more of the advanced functionality of Google Wave. For now, think of all the things that it will allow you to do at home and at work. To sign up for a free account, go to: https://services.google.com/fb/forms/wavesignup/
Google Welcome Screen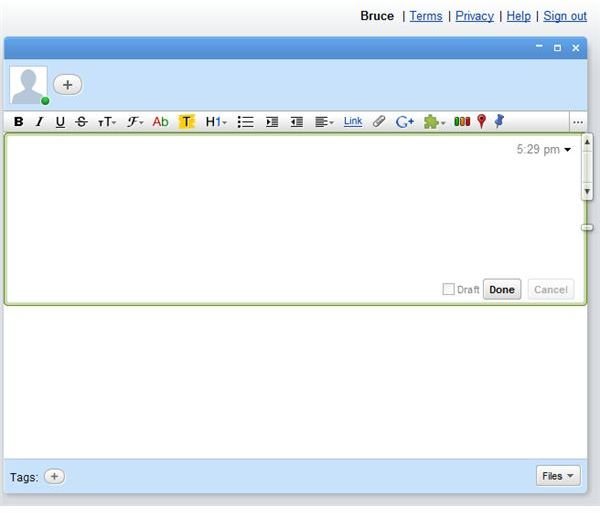 This post is part of the series: Google Wave - A Preview
In this series of articles I will take a detailed look at Google Wave from a couple of viewpoints. First from a technical perspective and then from the viewpoint of the average user who may not know how Google Wave is going to change how he operates online every day.