How to Use Crossover Chromium for Mac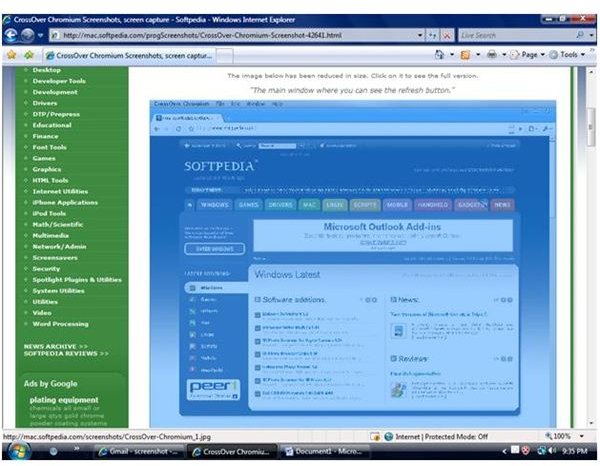 Have a Mac OS but don't have an efficient browser? Are the browser menus and instructions too complex? Does the browser make you feel handicapped?
Crossover chromium can be your great escape from handling a dull and unfriendly to use browser. Crossover chromium or Google chrome on Mac returns your searches faster than any other search engine. You can easily use Google chrome's codebase before the new version gets out.
Your searches will now be fast and efficient and is going you hits for each of the words you enter. Rather than the traditional search engines, crossover chromium displays important information such as news, updates etc.
Crossover chromium carries forward the standards of efficiency that Google is renowned for. The legacy of Google is absolutely safe in the hands of crossover chromium. Crossover chromium offers the expertise of Google not just as a search engine but also as a compulsive browser.
Moreover, with crossover chromium, you can much refined searches you can help yourself to lots of information. You can even have a count of hits and time.
Crossover chromium can be used both with business and personal needs. As it is developed by highly skilled professionals at Google, crossover chromium encompasses features like offering one box for all uses, easy to use application shortcuts and dynamic tabs, simpler downloads, crash control and most importantly safe browsing. All these features have made it one of the most popular browsers.
If you think that your computer is not safe with other low quality browsers, change to Google chrome. Google chrome has two blacklists, and warns you of phishing and malware.
If you are sick and tired of complex browsers with loads of toolbars and tabs that you can't even use, Google chrome is the best browser available. Hence Google chrome is surely the way to go!