Gmail Voice & Video Chat Review - Gmail Chat Grows Up & the Results are Stunning!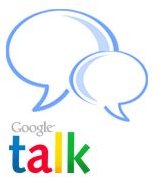 Gmail Chat
Back in 2005, Google came out with Gtalk, which was a text and voice based chat application. Soon thereafter in early 2006 the same capabilities, minus the voice feature, were integrated right into Gmail. Today, we now have the ability to not only use voice but also video right inside Gmail.
In true Google style, all of these features are of course free and were designed using internet standards ( IE. XMPP, RTP and H.246 ) so that other networks and applications can incorporate what Gmail and Gmail chat has to offer.
All that is needed is a plugin that you can download straight from https://mail.google.com/videochat which works in the following browsers: Firefox 2.0 +, Internet Explorer 6.0 +, Safari 3.0+ and of course Google Chrome. When installed you may have to restart your browser but other than that there is nothing else you must do in order to start waving to your friends across the world.
Feedback
Google hasn't rolled out this new chat to everyone yet, but I was one of the lucky ones that got to try it out. I found one of my friends and got them to install the plugin and minutes later I heard ringing inside of Gmail and was watching my friend make faces.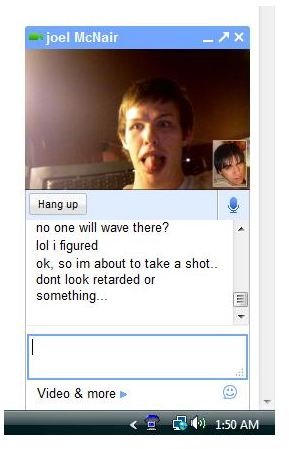 To my amazement, the picture quality was crisp and clear and the voice quality was perfect. Though his webcam and microphone were of a good quality (he was on a new Macbook ) I didn't hear any of those 'robot' sounds when the connection is bad. Everything went smoothly and it was all done in Gmail, not a downloaded application.
When I switched on over to full screen mode I thought the picture would be slow moving and in the end annoying. Google proved me wrong. The picture was still going as smooth as possible and getting in and out of full screen mode, along with anything else I wanted to do, was so easy. I must say that whenever Google makes anything; it's going to be user friendly.
Screen Shots