Learn How to Create Your Own Holiday Newsletter.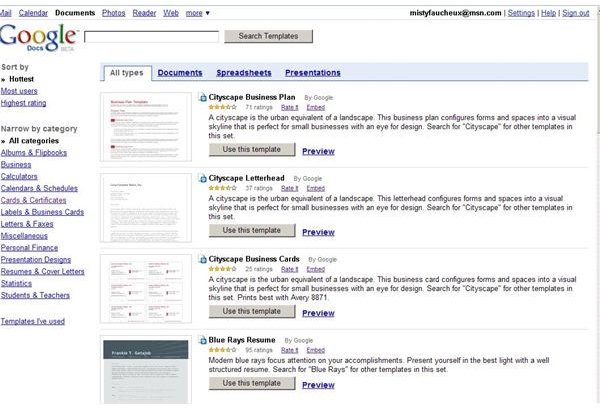 The First Steps To Creating Your Newsletter
Holiday newsletters are a great way to get your family updated on your latest happenings or upcoming events. If you've never created a newsletter, don't fret. Google Docs has an easy solution for you.
Before you can start creating any type of document, you need to set up a Google Account. You can do this by going to https://www.google.com/accounts/NewAccount , and follow the prompts. It's a completely free service so you don't need to worry about paying anything.
Once you have set up your account and verified it, log into your account, go to https://docs.google.com/templates. This is where all of Google's predefined templates are stored. The main reason why you need an account before you go any further is that Google will store all your documents in your account. This way they're always available to you should you need them in the future.
Newsletter Template
The easiest way to find the newsletter templates is to do a search for "newsletter" in the Search Templates box at the top. This will take you to a selection of templates from which you can choose. If you want to see what your template will look like before you start using it, use the Preview button. This will show you a close up of the template.
To start using your template, click Use this template. From here, you can change the text and titles. Plus, you can add pictures or links by going to the Insert tab at the top. What's nice about these templates is that you don't worry about margins or creating columns on the page. The template does it for you.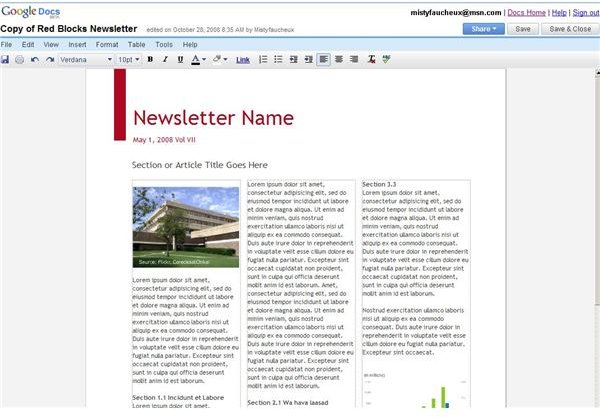 For your text, you should keep in mind that it is the holidays. Keep your comments positive and try to be as brief as possible. Photographs will spice up your content and keep it appealing.
To share your newsletter with others, you can either share it with others you can invite people to view your newsletter by using the Share with others link from Share button at the top. Or, you can go to the Share button and send the Email via an attachment.