Dropbox Vs Google Docs: Online File Storage Showdown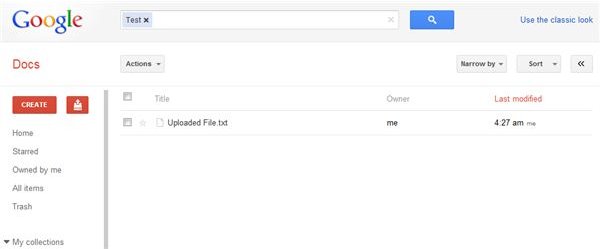 What is Dropbox?
Dropbox was designed as a file synchronization tool. You can install the Dropbox client program on your Windows, Mac OS X or Linux computers and keep a folder synchronized between all of them. Each file you add to the folder is uploaded to your Dropbox account on the Dropbox servers by the client program running on your computer and stored there. Other computers running Dropbox with your username and password automatically notice the change and download the latest copy. Dropbox offers consistent synchronization between multiple computers.
In addition to the desktop client programs, Dropbox also offers apps for the iPhone, iPod Touch, iPad, Android and BlackBerry devices, to keep your files in sync across all your devices. You can also access and download your files from anywhere on the Dropbox website.
Google Docs
Google Docs was designed as an online document editor. Each document you create is stored in your Google Docs list, which is tied to your Google account. Google Docs also allows you to upload individual text, spreadsheet and presentation documents and convert them to Google Docs format. In January 2010, Google extended the ability to upload to Google Docs to any file type. You can upload any file smaller than one gigabyte to your Google Docs account for later retrieval. Many types of files, including images, videos and text files, can be viewed online in your Google Docs account.
Sync vs. Cloud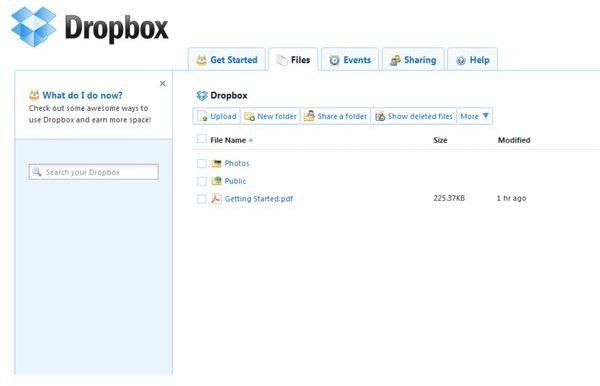 Dropbox is primarily a synchonization program. While you can upload individual files from the Dropbox website, just like you can at the Google Docs website, Dropbox excels when used as a synchronization program.
Google Docs is primarily a Web-based document editing and file storage system. Google Docs can't automatically upload new files and synchronize changes. The only way Google Docs can keep files in sync across your computers is if the files are documents you're editing from the Google Docs website. Google Docs excels when used as a document editing and storage system.
If you want to regularly update files and have the changes propagate throughout each device you own, Dropbox is the best bet. If you want to store a few files for a long period of time and have the ability to download them later, Google Docs is a good bet, especially since you may already have a Google account for Gmail or other services. Google Docs is particularly useful as a backup system.
Storage Space
Google Docs offers 1 gigabyte of storage space free. Unlike with Dropbox, text, spreadsheet, presentation and other documents in Google Docs format don't count towards the limit. Only non-Google Docs files such as images, videos and other files count towards the limit.
Dropbox includes 2 free gigabytes of storage space, but each file you upload to your Dropbox account counts towards the limit. Dropbox also offers additional storage space to users who complete tasks on the Dropbox website and refer friends.
Free Dropbox Space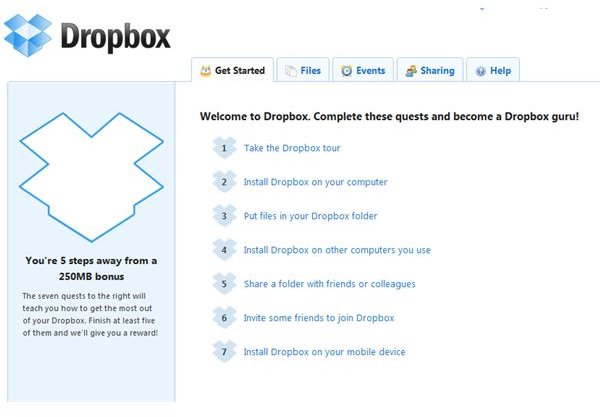 You can gain more storage space on your Dropbox account by referring friends on the Dropbox website. Each referred friend gains the user an additional 250 megabytes, up to a maximum of 8 gigabytes of space for free accounts. Students earn 500 megabytes per referral, up to a maximum of 16 gigabytes.
Users can also earn 250 gigabytes by completing the tasks on the Get Started Web page that appears after you sign up for Dropbox. Tasks include taking hte informational tour, installing the Dropbox client program on your computer, placing files in your Dropbox folder, installing Dropbox on other computers, sharing folders with other users, inviting friends to join Dropbox and installing a Dropbox app on a mobile device.
Storage Prices
Both Dropbox and Google Docs offer additional storage for a price.
As of August 2011, Dropbox offers 50 gigabytes for $9.99 per month or $99.99 per year, or 100 gigabytes for 19.99$ per month or $199.99 per year.
Google Docs offers additional gigabytes of storage at $0.25 per year, which translates to 200 gigabytes for $50 per year, significantly cheaper than Dropbox. Additional storage you purchase from Google can also be used with other Google services tied to your account, including Gmail, Picasa Web Albums, Blogger and Google Buzz. You can buy storage space from Google in increments of 20 GB, 80 GB, 200 GB, 400 GB, 1 terabyte and more. Google offers a maximum of 16 TB, available for $4096 per year.
References