Missing Features in Google+: Are They Coming Soon, and if Not, Does It Matter?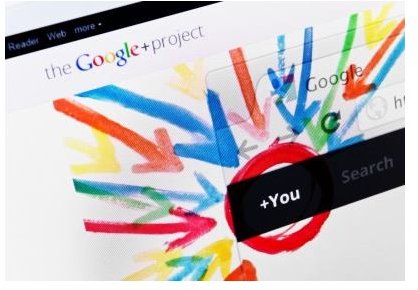 Great Expectations: Facebook and Features
Since its traffic overtook MySpace in 2008, Facebook has dominated the social networking space. "Poking" and "liking" took on new meanings in the popular lexicon based on their use on the site, and more than 750 million users were registered on the site by July 2011.
One of the consequences of Facebook's complete dominance of the market space is that users have come to expect certain features as standard. For example, it is hard to imagine Facebook without the handy gathering space of groups or the practical and useful event-planning tool.
Google+ launched to great fanfare in July 2011 and built to an estimated 20 million+ users in less than a month. It has chosen to eschew some of those features –at least for now. The questions are whether it intends to address the gaps and whether this will matter to users who have had expectations created by Facebook but seem keen to find a new online hangout.
Not Missing, Just Different
There are a handful of features that users initially complained were missing from Google+, but turned out to be handled in a way that they didn't expect. For example, Google+ has no separate messaging system, most likely because Gmail is directly accessible from the black toolbar at the top of the screen. Building and integrating a messaging system seems unnecessary when email access is right there on the screen. Alternatively, it's possible to send a message directly to another user by posting to the stream and only sharing with that one person.
Photo albums, too, are missing some of the tools that users are used to; for example, the ability to quickly and easily change the order of photographs. Again, the explanation is that Google already has an excellent photo management tool in Picassa, and users can open their G+ albums in Picassa to make these kinds of changes. Similarly, event planning is possible - but only via a link to the Google Calendar on the black bar. Again, the functionality is there, but it lacks the slick packaging and fully integrated feel of Facebook's very useful event planning feature.
So the functionality is there; the question is whether users will find the mashup of existing Google tools more unwieldy than a system like Facebook's, where everything is integrated into a single interface.
Coming Soon to Google+
Business and organization pages have become completely ubiquitous on Facebook. From restaurants to delivery services to public libraries, there are very few organizations that don't provide their users with the opportunity to like them via the social network. Google+, at this point, only offers personal profiles. It's true that this was a feature that Facebook introduced relativley late in the day, but its popularity means that users have come to expect it. Indeed, many businesses tried to jump on the bandwagon early and found themselves having their hastily-established Google+ profiles removed as an unauthorized use of the service.
Google+ has acknowledged that this was, to say the least, a bit of an oversight on its part. A video was released very early on talking about the business profiles that were already in development, and in response to user frustration Google is now promising to expedite this particular feature and enable organizations to begin cashing in on the marketing potential of the new site (3).
It has also been confirmed that Google is working on an application and gaming platform for Google+ (4). While this opens up the possibility of additional functionality that will provide an additional draw for those who use Facebook primarily for gaming, for some users who were relieved to get away from the constant app noise on Facebook it may actually be a detriment. It also seems unlikely that Google+ will be able to win away the Zynga devotees. However, the close ties between the two companies mean that smaller developers may be more interested in creating games for G+ rather than attempting to compete with a preferred partner like Zynga on Facebook, meaning that G+ could end up with a broader and more diverse selection of games.
Will Groups be Missed?
Facebook's Groups have been undoubtedly useful over the years, allowing users to gather and share information in open or private settings. However, the Circles sharing model on Google+ largely renders the need for this kind of content control redundant. G+ users can create their own de facto groups with the judicious by using Circles to separate out friends based on shared interests, comfort levels, and so on.
The only element that is missing from Google+ is the ability to very quickly easily separate out and archive content on a particular subject, or that is of interest to a particular group of friends, the way users can on Facebook by going to a group page. This is only a minor niggle, however.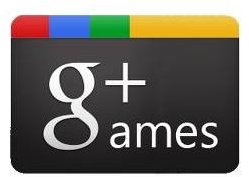 Conclusion
Google+ is certainly taking a different approach to feature development than other social networking sites: it's a mash up rather than build up approach, where it relies on the integration of existing tools rather than attempting to build everything from scratch within the new product. Although the user experience is not quite as seamless as a result, many people are used to using Gmail and Google calendars and may actually find the learning curve shallower as a result.
When the integrated tools and plans for the future are considered, there really is not much that Google+ is missing when compared directly to other social networking sites. The questions that remain are whether their approach will resonate for users who have had their expectations shaped via three years of uninterrupted Facebook dominance, and whether the features that are still in development will be missed enough to be a real detriment.
References
Screenshots by author
Google Games icon: Paperblog