How to Watch Youtube on a PSP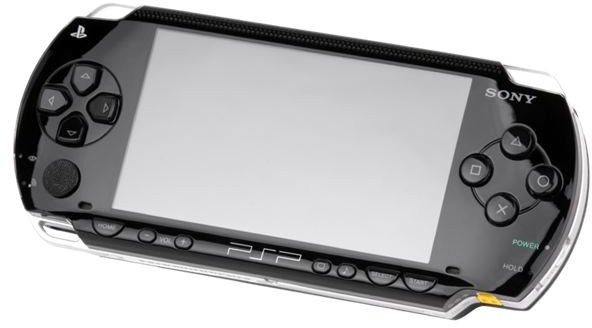 YouTube can be pretty addictive. Whether you're looking for instructional videos, video blogs, movies and TV clips or even footage from games, you're almost certain to find it on YouTube. As a result of this volume of content and the increasing popularity of the service, it is now possible to access the website via mobile phones and tablets as well as desktop, notebook and netbook computers.
However, if you're happy enough rubbing thumbs on older hardware such as the PlayStation Portable (PSP), you might think that accessing YouTube isn't possible on your handheld gaming system. You would, of course (as is always the way with these things) be wrong.
Thanks to the ingenuity of key users and developers it is now possible to enjoy a YouTube clip on the PSP, allowing you some great mobile video viewing possibilities between games! For the best results, all you need in order to do this is a wireless Internet connection and sufficient storage on your console.
Image credit: Wikimedia Commons/Evan-Amos
What You Need
There are various ways of viewing YouTube videos on a PSP, and we'll cover the main options below. However, there are a couple of things that you need.
To start off with, and most obviously, you need a Sony PSP. You will also need a wireless Internet connection for accessing the web.
The browser on a PlayStation Portable console cannot be upgraded to support the most recent version of Flash Player, which means that your device will be unable to view videos natively. However, all is not lost as there are a couple of workarounds that prevent this from becoming an issue.
Finally, you need to be aware of which PSP firmware you are using. For the first method listed below, you will only need the default firmware, which means the first method is the one that most PSP owners will be able to take advantage of. Custom PSP firmware can be used with workarounds such as the PSPTube utility.
Easily Download YouTube Videos to Your PSP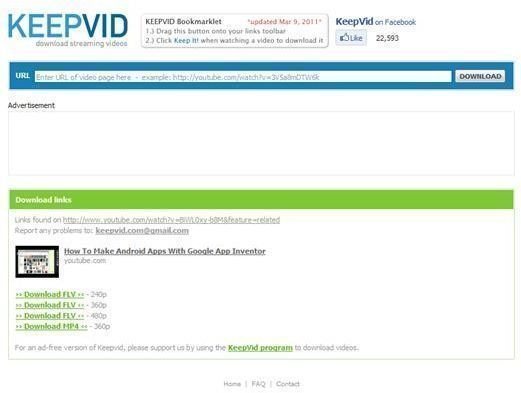 As we've already learned, it isn't possible to watch YouTube videos on a PSP due to the browser being unsuitable for viewing Flash format content. This isn't a major problem, however, as YouTube supplies content in different formats and a variety of resolutions.
As well as FLV, YouTube also keeps a copy of each video in MP4 format; this is useful for viewing clips on portable devices or computers where FLV isn't practical (for instance, it might be blocked by a system or network policy) and it is a simple task to take advantage of these MP4 clips and view them on your PSP.
To begin, open YouTube and find the clip that you wish to download. Open the page hosting the video in your PSP web browser and then select and copy the URL. Next, open www.keepvid.com.
KeepVid is a great website that effortlessly allows you to download a YouTube clip simply by pasting the URL into the page. You will see the space where the URL for the clip should be pasted, so drop the address of the video into the field and click Download. A few moments later you should see that a selection of downloads are available; these will be in the various formats that the video can be displayed in, and one of them with be an MP4 file.
Select the MP4 file and download it to your PSP, and in just a few short moments you will be able to enjoy your selected YouTube clip on your portable games console!
Screenshot provided by author.
Or You Could Copy Clips From Your PC…
One other way of watching YouTube clips on a PSP is the obvious download to PC (perhaps using a browser add-on or a tool similar to KeepVid), copy to device method. Again, this takes advantage of the MP4 option on the KeepVid site but is ideal for anyone who doesn't own a wireless router and has no way of connecting their PSP to the web.
Once the clip is downloaded, all you will need to do is copy it to your PSP via USB cable from your computer.
It should then be a simple matter to open the clip on your PSP and view it on the native movie player.
While there are other methods of viewing a YouTube video on a PSP, utilizing KeepVid (note that other similar services are available) keeps things simple and avoids the necessity of having to spend time configuring third party applications that might not even work with your device.
References
Author's own experience.