Test Google AdSense for Video, and Learn How to Use Google AdSense for Video.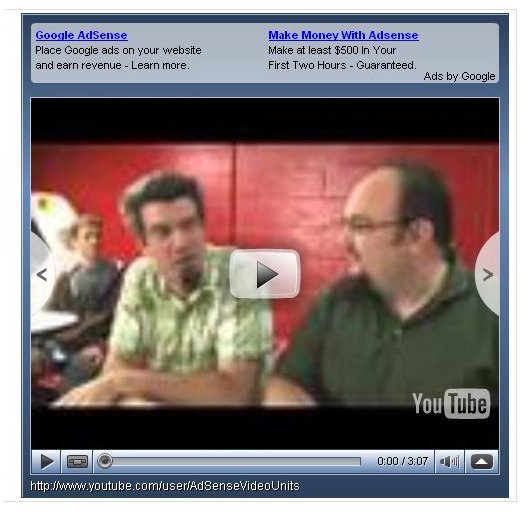 In recent months, Google released Adsense for Video to help video publishers increase their revenue. And, it's no secret that Google knows a thing or two about online videos, considering that Google purchased YouTube in 2006. Many people use Google AdSense for text and banner ads on their Web sites. Now, you can make even more money by monetizing video.
If you have a Web site that plays flash videos, Google Adsense for Video is perfect for you. Once you add the Google code to your flash player, simple advertisements will be shown on the bottom portion of each video that is played. You don't have to worry about finding the right ad to go with each video as Google uses contextually targeting technology.
It's quite simple to test Google Adsense for Video to see if it makes sense for your Web site. While testing it out, see if the ads cause any downturn in traffic, and monitor how much money you are making through Google's easy to use interface. If you don't see a reduction in traffic, and you are making a sufficient amount of money, you can feel confident that this product is right for your Web site. A nice additional factor is that you will also get paid if others embed your video elsewhere, which basically allows you to make free money!
Even if you don't have flash videos on your Web site, you can utilize this new Google advertising method. All you have to do is pick the video that you want to put on your site from hundreds of YouTube Partners, and Google will pay you for the traffic that video generates. The best part is that Google hosts the video so you don't have to pay for any type of extra bandwidth fee.
Sign up, and begin using Google AdSense for Video in order to increase your Web site revenue. It's simple to use, and you can begin making money right away.
Adsense for Video Sample
This post is part of the series: How to Use Google AdSense on Your Website
Are you looking for ways to increase the revenue of your website? Google AdSense allows you to place advertisements to your website in order to make money from your traffic.