How Do I Add YouTube Videos to Blogger? Is Putting YouTube Clips in Blogger Easy?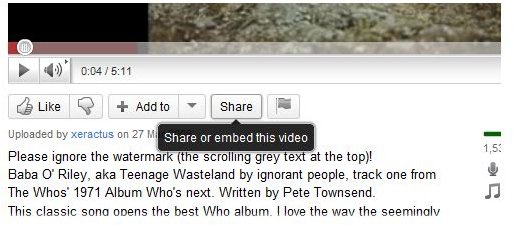 Despite the popularity of social networks, more and more people are turning to blogging, either with Tumblr, WordPress or Blogger.
Probably the easiest of these to get started with is Blogger, as all it requires is a Google account, which most people have already. One you have signed up and started your blog, you can do all manner of things, such as applying specific design templates, adding posts concerning your thoughts and feelings about particular topics and even include photographs.
However, while the art of blogging might seem straightforward, successful blogging is another matter entirely. If you find that your blog isn't attracting the number of views that you would like it to, or you like to talk about topics that can benefit from some additional visual information, adding clips from YouTube is a great way to enhance your Blogger page.
The Power of Rich Media on Your Blog
By adding videos or other media to your blog, you immediately change the way the blog is perceived; it becomes less about words and more about communication. This is important, as blogs and the web are ultimately about communication. If you can do so without words, or just a few words that perhaps introduce a clip to a music video that explains how you're feeling right now about a particular subject, then you have saved time writing and also reached out directly to your readers.
Including a video in your blog is nothing new, however, but it is something that has led to other bloggers taking advantage of the tools available in Blogger and using video clips from YouTube more than they would standard posts, or updates featuring photos or audio clips. Many blogs are exclusively video blogs or vlogs, but for most users, finding a balance of content types is the preference.
Matching a YouTube Video to Your Template
There are various templates on offer to Blogger accounts, and not all of these work too well with embedded content. The reasons for this are manifold, but as a rule of thumb, if you have a third party or edited Blogger template, you might find that the blog doesn't do a great job in displaying YouTube (or other video clips).
Obviously this isn't the best situation, so you should run some tests beforehand, which is best done by setting up a test blog. Your Blogger account allows you to have as many blogs as you can handle, and by creating a new blog in the Dashboard and then using the Dashboard > Edit Profile > Select blogs to display option you can hide this from everyone else on the web.
With this test blog setup you can use your custom template along with the instructions below to test whether or not adding content from YouTube will work with it; if not, you will need to defer to one of the default Blogger templates.
Embedding YouTube in Your Blog
Over the years there have been various ways of adding YouTube videos to Blogger pages, from embed codes to Blogger Gadgets.
Embed codes can appear complex and tricky to use, which is why many users have opted instead to use Gadgets designed to add YouTube content to the sidebar of a blog. However, due to the changing nature of Blogger and templates, not to mention YouTube, these Gadgets are now unsuitable for this purpose.
This means that the only way you can add a YouTube video to your blog is to use the embed code found on a YouTube video page. As YouTube and Blogger are both Google services, this is a really simple process to complete.
As an example, I am going to demonstrate how to do this, using this clip of Baba O'Riley by The Who. Before proceeding, make sure you are signed into Blogger.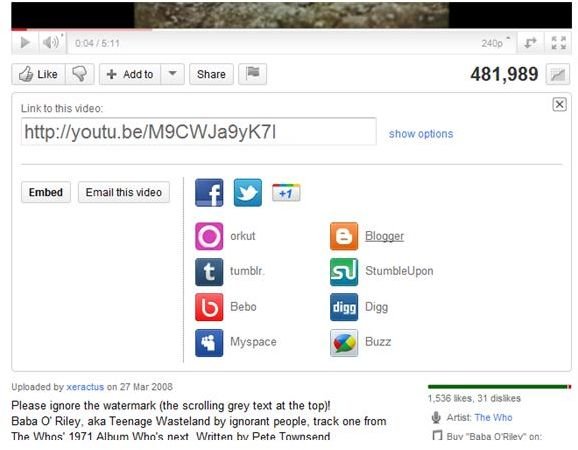 The embed process really is quite simple – beneath the video you will notice a series of buttons, Like, Add to and Share. This last option, when clicked, displays a shortcode link to the video, and below this there are options for social networking services such as Facebook and Twitter. Listed with these is the linked text, Show More, and here you will find a Blogger icon.
All you need to do is click the Blogger button and a popup window will appear with the embed code in it. You can add text window, perhaps a few words to introduce the clip, and you can also select which of your Blogger blogs to add it to using the drop down menu in the top right corner. Once you're happy, click Publish Post to make the video clip live on your blog straightaway, or else select Save Draft to return to your Dashboard and view a preview of the video clip.
References
Author's own experience.
Screenshots provided by author.