Solving Youtube & Opera Problems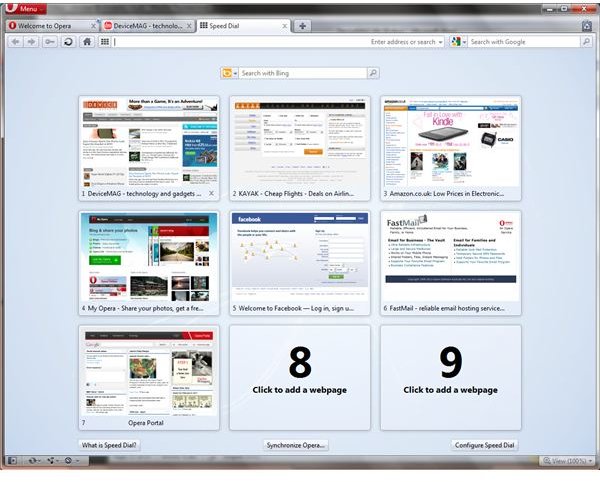 The Opera Browser and YouTube
The Opera browser has grown in popularity over the years as an alternative to Internet Explorer and other proprietary web browsers, and offers various functions that include synchronization options for favourite bookmarks and the ability to stream music and photos from your PC.
Despite these multimedia bonuses, however, the browser has a few quirks concerning Adobe Flash. The main result of this is that it is difficult to view videos in YouTube while using Opera, although it may also stumble over other websites that use Flash.
Largely these issues concern Opera 9, and later versions of the software are not affected. You can check your version of Opera quite easily; open the browser and go to Help > About Opera to display the details.
Screenshot by author.
How the Problem Occurs
Basically, the issue is with Adobe Flash Player and Opera 9, and a lack of support from YouTube developers. As a result of this, Flash is detected incorrectly as an older version which results in the site displaying a message advising the user to go and upgrade to the latest version of Flash. (The version for Opera can be downloaded from get.adobe.com/flashplayer/otherversions.)
Of course, when the user upgrades and restarts the browser (or even the PC) the message is still displayed. This will affect videos displayed via the standard YouTube search results and those embedded in other web pages, although it might be possible to view the clip in the uploader's channel page.
Clearing cookies doesn't help – in fact very little will, short of viewing the video concerned in a different browser. So how do we resolve these problems with viewing Youtube in Opera?
Resolving the Error with a Script
The original fix for this issue should only be used if you don't wish to upgrade to the most recent version of Opera. Using this solution is a little more complicated than upgrading, but delivers the same results.
Get started by visiting extendopera.org/youtube-protection-remover and downloading the YoutubeProtectionRemover.js script. Save this to a new folder on your PC; give the folder a memorable name as you will be revisiting it shortly.
Next, in Opera hit CTRL+F12 to open the browser preferences, and then select Content from the left-hand menu. Ensure that the Enable JavaScript box is checked, and then click the JavaScript Options… button. At the bottom of the window you should see a field labeled User JavaScript Folder; click Choose… to browse to the YoutubeProtectionRemover.js, then click OK to accept this and again to confirm. Click OK one more time to exit the Preferences screen, and then restart your browser.
The next time you visit YouTube, you should find that the videos all work!
Upgrading Opera
If you don't fancy messing around with your browser preferences, a good work around is to simply upgrade to the latest version of Opera.
For many this will be the best option. Using the most recent browser version means tighter control from online threats and better synchronization with Unite.
Top upgrade Opera, go to Help > Check for Updates. This will take a few moments to complete, and any available updates can then be downloaded and applied. Once completed, this process should allow you to enjoy YouTube videos in Opera!
References
ExtendOpera.org, https://extendopera.org/userjs/content/youtube-protection-remover