Using Youtube: Broadcast Yourself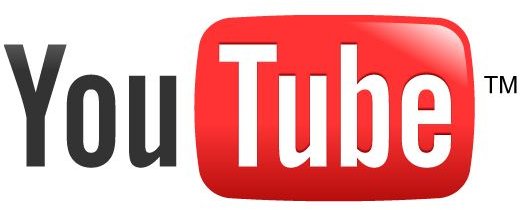 As the web's second most popular website, YouTube is a hive of social interactions and video clips, insane comments and an archive of memories stored for posterity. Whether your interest is vintage TV adverts or the mechanics of a nuclear turbine, there is a video to suit you on YouTube, and the popularity of the site means that over 30% of online users access the service.
YouTube's popularity has seen it utilized by record companies and film studios to promote new releases, and major TV networks have their own channels on YouTube where you can enjoy new and classic programming.
Yet there is much more to YouTube than watching TV. The website's own tagline is "Broadcast Yourself" which should give you a good clue as to how easy it is to record and upload your own content for viewing!
What Will You Upload?
Most users on YouTube upload pretty much anything they can find, from classic TV shows that they have copied from VHS to slideshows accompanied by music.
However there is a massive selection of YouTube users whose uploads are either straight to camera diatribes or citizen journalist uploads from interesting events around the world. These might be recorded via mobile phone, and uploading from such a device is particularly easy with Android and iPhone apps, or by visiting m.youtube.com on your smartphone browser. Most users will upload from their computer, however.
Editing and Uploading Material
Editing of material that you want to upload can be done in various ways, depending on which operating system you use. Apple Mac owners might edit their clips (add a soundtrack, captions, cut out mistakes, etc.) using iMovie, for instance, whereas a Windows user might take advantage of Windows Live Movie Maker (or one of the earlier versions).
The main thing to remember is that you can't upload copyrighted material – not unless you want to attract the wrath of movie studios, TV networks and record companies. Note however that many people enjoy the creative pleasure of cutting together their favorite clips from shows and adding a soundtrack to them. Many consider compilation videos of this kind – where no discernable narrative can be understood – as a sort of "fair use," although bear in mind that this hasn't been tested in court.
How to Upload Your Video to YouTube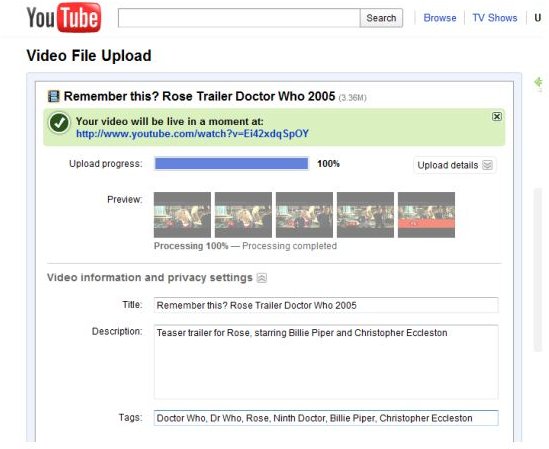 If you have recorded something that you wish to upload to YouTube, therefore broadcasting yourself, all you need to do is sign in to your YouTube account (if you don't have one you can sign up via the Create Account link on the main page).
The next step is to click the Upload link, which will take you to a new page where you can either Upload video or Record from webcam. Uploading a video means browsing for and selecting a file from your computer and as the file uploads you will get the opportunity to give it a name, add some details about it and decide on your privacy settings. You can also decide to cancel the video upload.
Recording from a webcam is a great way to address an audience directly, meanwhile, and while it doesn't offer the same editing facilities and production options that you will get from uploading a video, it is a more direct means of adding your voice to the millions of others on YouTube.
References
Author's own experience.
Screenshot by author.
Youtube logo: Wikimedia Commons/Sertion