Find and Install New and Unique Firefox Icons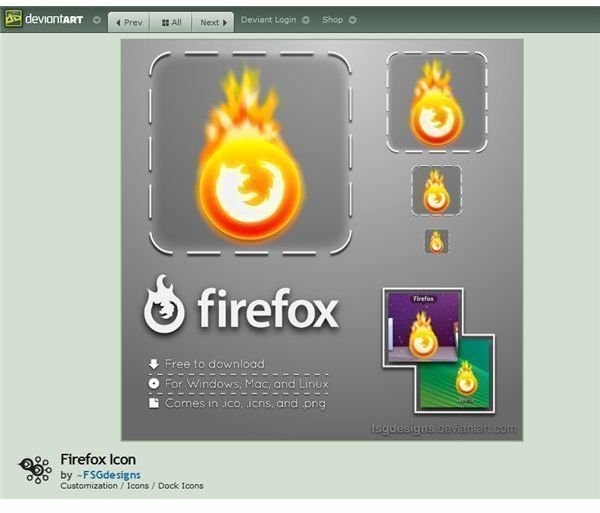 Defaults are Dull!
Firefox users are growing in number, thanks to the browser's usability and adherence to web standards, not to mention its popularity as an alternative to Internet Explorer. Born from the ashes of the failed Netscape Navigator browser following its browser wars defeat by Microsoft, Firefox brought tabbed browsing to popular use and is available for Windows, Mac and Linux.
When you install Firefox, by default a set of icons will be applied to your computer desktop, taskbar and Start menu. These are all designed to help you to identify the application when you next wish to launch it. However, you don't need to be limited by these icons – others are available.
The web is awash with artistic endeavor, much of which takes the form of graphic design from enthusiasts and students, as well as the odd pro taking time out. As a result there are countless alternatives to the standard Firefox icons, and these can be added to your computer to replace the originals.
Image credit: screenshot of alternative Firefox by https://fsgdesigns.deviantart.com/
Finding New Icons
Many websites exist whose sole purpose is to showcase the artwork of its contributors. As such these are prime sources for finding and downloading icons that you can use to replace your originals.
Your first stop should be www.deviantart.com, where a quick search for "Firefox icons" should result in some interesting results and at least one icon or icon pack that you are interested in using.
Although DeviantART is a great place to find new and unique Firefox icons, it isn't the only place. A top choice should be the more focused FindIcons.com and IconsPedia.com, both of which feature a nice large selection of alternative Firefox icons that you can download and use.
All three of these resources offer the icons in various image formats, suitable for use with the three popular operating systems, Windows, Mac and Linux.
Installing New Icons for Windows and Mac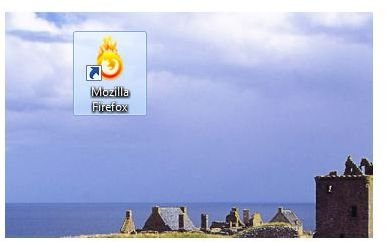 Once you have found a new icon that you like the look of, download it to a safe and memorable location on your computer. This will typically be in either PNG format or a suitable icon format depending on your computer platform.
Windows users can add new icons (saved as .ICO) to desktop shortcuts by right-clicking the shortcut and selecting Properties, and clicking the Change Icon… button on the Shortcut tab. From here, Browse… to the location where the saved icon can be found, click OK to confirm, OK again to accept and then Apply the change.
In Mac OS X, a new icon can be added via the Finder. After downloading the icon of your choice, select the item in the Finder and then go to File > Get Info and select the icon in the Info window and then select Edit > Copy. From here, switch to the Finder and find the application or file that you want to amend. As you do this the Info window changes to reflect the selected item; click this new icon and via Edit > Paste you can update the icon!
Screenshot by author.
New Icons in Linux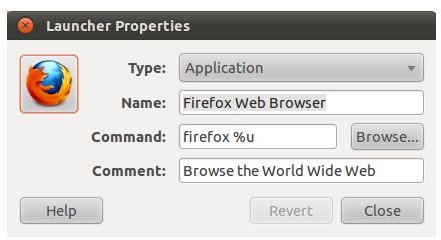 Updating icons in Linux is generally straightforward although there may be slight variations across the entire platform. The example here is for Ubuntu. Begin by downloading the icon of choice to your computer and saving it in the /usr/share/pixmaps folder.
In the Panel (by default found at the top of the screen) identify the Firefox icon and right-click and select Properties. In the resulting box, click the current icon to open the Choose an icon dialogue box, from which you can access the pixmaps folder and select the new icon that you downloaded. Click Open to add the icon, and Close to confirm the change or Revert to undo.
As you can see, updating your icons is relatively easy regardless of your operating system. Remember that you can find alternative icons for all manner of applications, and that these can be added to your computer desktop just as easily!
Screenshot by author.
References
Author's own experience.