Search Engines that search Social Media Sites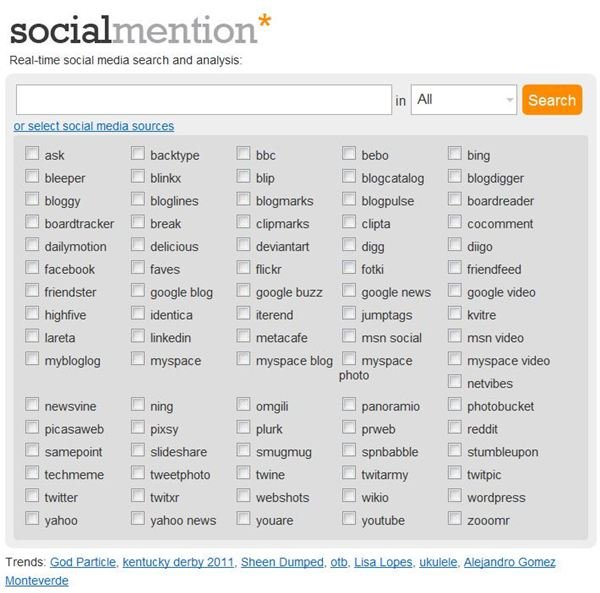 Social networking and social media sites store vast amounts of information. Most of it is publicly available. New search engines have been developed specifically to find information in Facebook, MySpace, Twitter, and LinkedIn. You can search by first name, last name, email address, phone number, user name, or topics, depending on the search engine. The following list contains useful social network search sites.
Social Mention
One of the top rated social search engines is Social Mention. It provides up-to-date information about any topic. See what people are saying about the latest iPhone or a blog you recently updated. The site gathers information from several social media sites including Facebook, Twitter, FriendsFeed, YouTube, and Digg. Receive updates on a particular topic instantly with the Social Media Alerts feature. Fill out the short form on the site and you will receive regular email updates.
Samepoint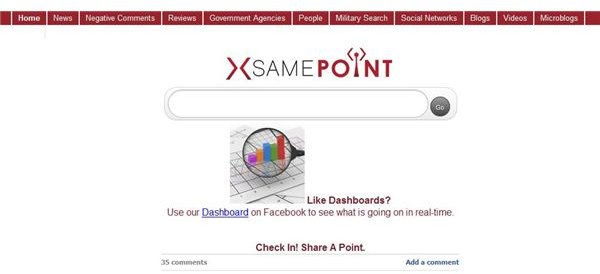 Another useful search engine for social networking sites is Samepoint. Click on the 'social networks' section in the menu bar, and it will direct you to the query box. Enter a search term and the site will look through Ning, HI5, Bebo, Friendster, and a few more social networking sites. It doesn't offer results from the most popular social networking sites, but the site offers other databases to search through. Click on the 'people' section to display results from LinkedIn, Pipl, and Classmates.
Spokeo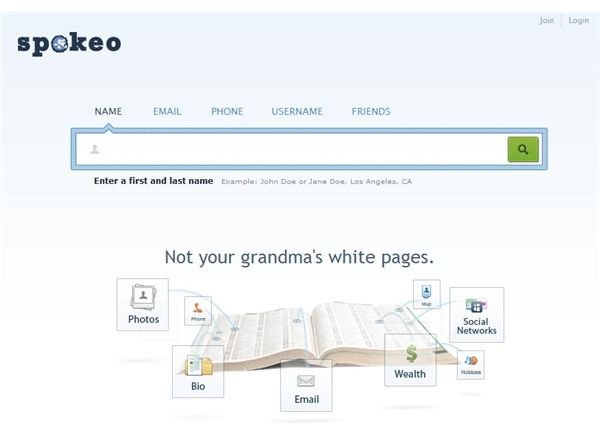 With a variety of ways to search through social networking sites, Spokeo is probably the most complete search engine for social media. You can enter the first name, last name, phone number, email address, or username of anyone, and the site will display results from several social networking sites including Friendster, Bebo, Facebook, and BlackPlanet. In addition, the site categorizes search results into several categories including blogging sites, dating sites, photography sites, video sites, and shopping sites.
yoName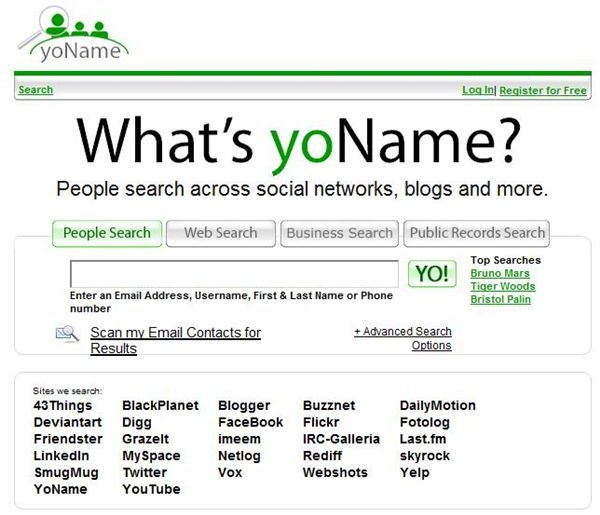 yoName is another useful social network search site. It searches through multiple social networking sites with multiple query options. Enter a first and last name, email address, username, or phone number. The site searches through the usual social networking sites and a few smaller sites like 43Things, SmugMug, and Buzznet.
Whos Talkin

Whos Talkin is one of the top rated social search engines because it displays social media conversations from a variety of sources. Simply enter a topic, and the site will display the most recent comments posted by users of Twitter, Facebook, MySpace, and several other sites. You can search in blogs, news sites, video sites, image sites, and forums. In total, there are over 60 websites that Whos Talking searches and sorts through. Each one is listed on the left side of the results page.
Reference
Image Credit - Screenshots taken by author.