Will the Google +1 Button Avoid the Problems Experienced by Orkut and Buzz?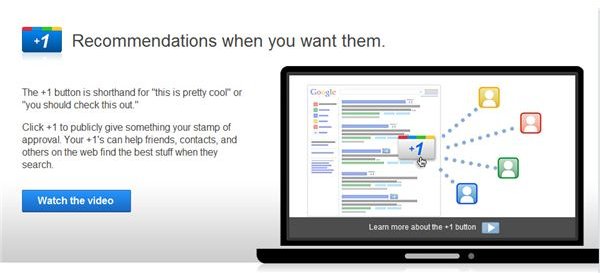 Google's New Social Tool
On March 31st 2011, Google introduced its latest search feature: the +1 button. Google describes this as "shorthand for "this is pretty cool" or "you should check this out" (1). In practice, the +1 button seems very much like a Facebook "Like" button for search results. When signed into your public Google profile (profiles.google.com), you will see a small "+1" button appear beside your Google search results.
Personalized Search Recommendations with the Google +1 Button
When you like a search result, click the button to "+1" it. Your +1s will be added to your profile so that your contacts can see which results you've liked, and you'll be able to see results that have been +1ed by people you know. The idea is that the personalized recommendations will increase the relevance of search results; for example, if your triathlon running cousin +1s a particular training site, you'll be able to see their endorsement. You can also check and see who is pressing your +1s.
What Google is doing with +1 is adding the weight of personal recommendations to its search rankings, continuing the social search theme that began with the introduction of Facebook pages and Twitter posts in search results pages (2). However, Google's other forays into the social space have ranged from limited uptake (Orkut) to outright failure (Buzz). The question is, will +1 succeed where these failed?
Orkut: Limited Popularity
Launched in 2004, Orkut was developed by Google as its answer to the then-popular Friendster service. Similar in function to social networking sites like Facebook and MySpace, Orkut never took off in North America although it is popular in other countries.
Orkut has been beset by a variety of challenges throughout its history. As well as a complete inability to gain audience share in North America, where Facebook proved the only destination able to lure people from Friendster and MySpace, it has also faced concerns around user privacy, a number of court cases in Brazil concerning use of the site by racist groups to spread hate speech, and repeated security breaches by worms and malware. Perhaps fatally for a social networking site, it has also been criticized for making it too hard for users to connect with their existing contacts.
While Orkut retains a strong foothold in Brazil and India and has a very respectable 100 million+ users worldwide, it seems unlikely that it will ever be a serious challenger in the North American social networking space. Google appears to have acknowledged this with the handing over of all operational control of the service to Google Brazil in 2008.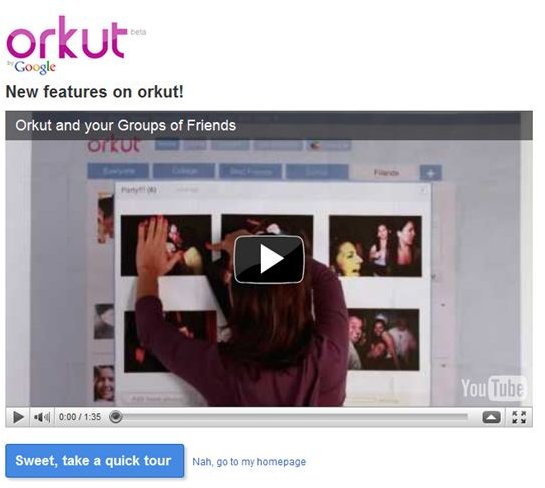 Buzz: Getting Off to a Bad Start
Buzz is a social messaging and sharing service that allows users to share links, comments and media through their Gmail inbox. When it launched in 2010, Google made the calamitous decision to make Gmail users' contact lists visible to everyone else on that list. The company acted swiftly to address the barrage of negative publicity that ensued, but still earned a rebuke from the collective privacy commissioners of 10 countries (3).
Beyond the privacy howler, Buzz generated criticism from users for other reasons: the requirement for a Gmail account; the presentation of incoming Buzzes and comment threads within the Gmail inbox, poor integration with some social networking services (Twitter) and no integration with others (including Facebook), and a generally confusing and needlessly complicated user interface. "Noisy and intrusive" is a common objection from users who signed up and then found their inboxes cluttered with buzzes.
Unlike the equally overhyped and shortlived Google Wave, Buzz is still around. But it has never gained serious traction or become the kind of ubiquitous presence in the social networking market that Facebook or Twitter holds.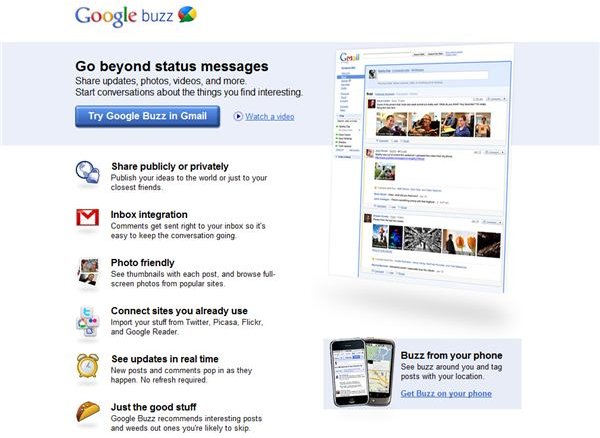 The Pros and Cons of +1
+1 appears to have two strong advantages over Google's previous forays into the social space. First of all, it has not been overhyped in the way that Buzz was. Instead it was launched quietly with a minimum of publicity beyond the official Google blog announcement. Secondly, and perhaps more importantly, +1 is simple. It's as simple as clicking the Facebook Like button or a Digg this icon. Its goal, rather than making connections or sharing news, is to help people increase the relevance of their search rankings. Generally when Google has stuck to search, it has done well; its failed experiments are almost without exception in areas where it has moved away from the focus on search and search results (for example, Google Answers and Google Wave.)
Google has opted for a phased rollout of the +1 button, with the service becoming available to limited numbers of users in each phase. There is a risk that this could slow the momentum of +1ing much as it did for Google Wave, where people found themselves waving away in isolation because no-one they knew had access to the service yet. Google has attempted to address this by allowing users to sign up for +1 directly at https://www.google.com/experimental/.
On the negative side, +1 requires a public Google profile and although users can keep their +1s private, the new tool will only have a real impact on search results when shared. While users are clearly not averse to this - in principle, it is just the same as the Facebook Like button - the Buzz controversy may have left a lingering sense of wariness around Google where privacy is concerned. The relative lack of publicity could also turn out to be a double-edged sword.
Will it Overcome Google Buzz's Problems?
Overall, +1 seems a much more measured and user-friendly approach to creating a personalized side to search than Google's previous efforts in the social space. By keeping the focus on search and keeping it simple, they may well have found a tool that users will embrace - once they have access to it.
References
Spiro, Rob. +1s: The Right Recommendations Right When You Want Them - In Your Search Results. https://googleblog.blogspot.com/2011/03/1s-right-recommendations-right-when-you.html

McCullagh, Declan. Privacy Officials Criticize Launch of Google Buzz. https://news.cnet.com/8301-13578_3-20002926-38.html

Screenshots by author