Localization of Knol and its uncertain Future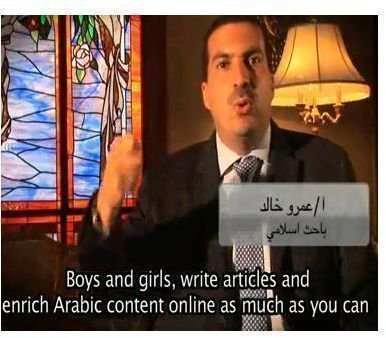 Knol's Vision: A Database of Local Knowledge
As co-founder Larry Page assumed the CEO position of the world's largest search engine, many are asking if Knol is on the chopping block. For author, former University of Arizona Professor, Vice President of Engineering and Knol project leader Udi Manber, the Knol vision has yet to materialize.
Google understands that the world wide web's real power is not global but local. The volume of its product line pales in comparison to the scope and breathe of its efforts to localize those products. From Maps to AdWords to Gmail no effort was nobler than the attempted localization of Knol.
Google immediately made its intended wiki article site available in twelve languages. But its efforts went far beyond adaptation services. Manber's promotion teams around the world sought to capture and catapult involvement in the Knol community based upon cultural differences, uniqueness and needs.
The Driving Force Behind Knol's Localization Environment
No location embraced the Knol vision more than the Arabic community. Manber clearly appreciated the fundamental power of Arab heritage. Still, the fifth most spoken language in the world only represented one percent of all online content. Thousands of years of wisdom and esoteric knowledge were virtually absent.
Google enlisted the services of business leaders, experts and scholars to spread Google's message to use Knol as a tool to enrich Arabic web content. In just ten days, students from one University alone delivered over 600 carefully crafted Knols.
Google Arbic Localization Video
A Knol by Any Other Name
However, one culture's inspiration is another's burden. Manber's teams failed to motivate other nations such as Korea, Italy and Japan to record their own heritages in cyberspace. Many, if not most, of Knol's categories including Google's targeted science, health, business and education topics were painfully ignored. Many more writers abandoned their own language and the localization of Knol mission entirely and wrote their Knols in English.
Knol's Empty Categories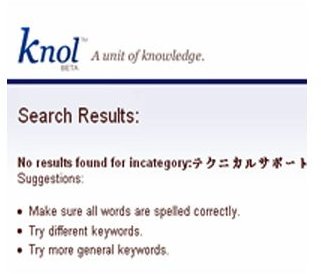 Will Knol's Past Condemn Its Future?
Google speculators have pondered the future of Knol and even suggest its planned demise. In January 2011, Google reported that a bug in the Knol program had affected its search and display results and gone unnoticed by their Knol team for days if not weeks. Despite Larry Page's strong emphasis on Google's social strategy, Knol's Twitter account has remained silent since December 2009.
Knol has not just suffered from failed localization efforts. It never reached its intended Wiki-style format and has commonly been compared to blog and article sites such as Squidoo and Hubpages.
To date, neither Google, nor Page specifically, has announced an end to the Unit of Knowledge project. Perhaps they recognize that the Knol vision, which sought to encompass the origins and ancestry of world cultures instead of Americanizing them, deserves a better outcome.
Resources
8 Google Products Larry Page Should Kill - The San Francisco Chronical
https://www.sfgate.com/cgi-bin/article.cgi?f=/g/a/2011/04/04/businessinsider-google-products-to-kill-2011-4.DTL
Encouraging people to contribute knowledge by Udi Manber
https://googleblog.blogspot.com/2007/12/encouraging-people-to-contribute.html
What is Google Knol?
https://webtrends.about.com/od/webportals/a/google-knol.htm
Google Knol Still Alive & Fixed, But Questions Linger About Its Future
https://searchengineland.com/google-knol-still-alive-fixed-but-questions-linger-about-its-future-61732
Image Credits
Knol Japan
https://knol.google.com/k/knol/Search?q=incategory%3A%E3%83%86%E3%82%AF%E3%83%8B%E3%82%AB%E3%83%AB%E3%82%B5%E3%83%9D%E3%83%BC%E3%83%88
Arab students use Knol to share what they know