MP3 Search Engines: A Roundup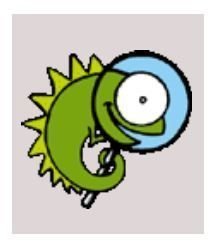 Let's make one thing clear before we proceed with the roundup of the top five MP3 search engines. The purpose of this article is not to encourage downloading of copyrighted music. MP3 Search engines could be used to locate MP3 files in the form of podcasts, audio books, commentaries and lectures that the producers intend to share free with web visitors for educational purposes. The writer hopes that the recommended MP3 search engines would be used for this purpose.
Let's now look at the top five MP3 search engines.
BeeMP3
This MP3 search engine claims to have 800, 000 MP3 files indexed in its database. What's more, about 10,000 new MP3 files are added to the database daily.
Just type in your keyword into the search box and you will be presented with search results from which you can download your preferred MP3 file. I did a search for 'writing', without expecting anything much. I was surprised when presented with some fascinating search results. There were a series of podcasts from writingexcuse.com. After entering the captcha, you are ready to download the clip you desire.
Still then, you cannot download all the clips indexed in BeeMP3. For instance, the podcast MP3 clip I thought could be downloaded was actually a streaming video clip whereby I would have to sit down and listen. By the way, you can search BeeMP3 by song, album, artist or all three.
SkeemR
Over at SkreemR you can not only locate music clips but also search for ringtones, podcasts and even audio lectures, to name a few. Under advanced search, you can search for your MP3 clips by title, artist or album genre. The best part is you can choose your preferred bitrate before downloading an MP3 file (up to 320kbps) not to mention the length of the clip - up to 5 minutes.
MP3Lizard
Looking for music from independent artists? Head to MP3Lizard. This MP3 search engine allows you to search for music in the form of MP3 files according to genre. After entering your search term, you can choose the genre you want to narrow down your search to – jazz, rock, metal, rap, country and so on.
Have your own band and written some unique music? Promote your music via MP3Lizard.
eSpew
With eSpew, you get a very simple MP3 search engine. However, don't let the simplicity fool you into thinking that you're looking at something superficial.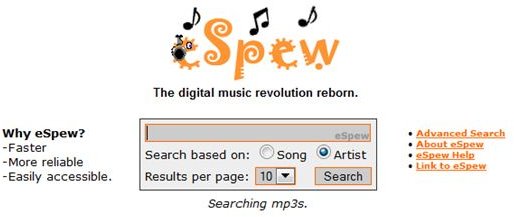 Firstly, you can search according to song or artist and can even set the number of search results per page. Once you've entered your search term, you get to view the name of the album your preferred MP3 clip belongs to, the year it was published and even the file size.
This is indeed a useful MP3 search engine if you're want a speedy search for MP3 clips.
MP3Realm
If you're looking for MP3 podcasts that you may not easily find with Google search, give MP3Realm a try. I did a search for `writing' MP3 clips and the results it returned were impressive. There were MP3 clips on essay writing and even of interviews with writers. Using the advanced search, you can search for MP3 clips by genre and artist alphabetically. Also, before you get to enjoy your clip, you can check the duration, file size and even the source host (website which hosts the clip)
Keep these MP3 search engines in mind the next time you want to locate an MP3 clip which you can't find with your usual search engine.
References
Article information based on writer's exploration of the above MP3 search engines.
Screenshots by writer.