Tips and Solutions if You are Unable to Access Gmail Secure Server and Only HTML View Works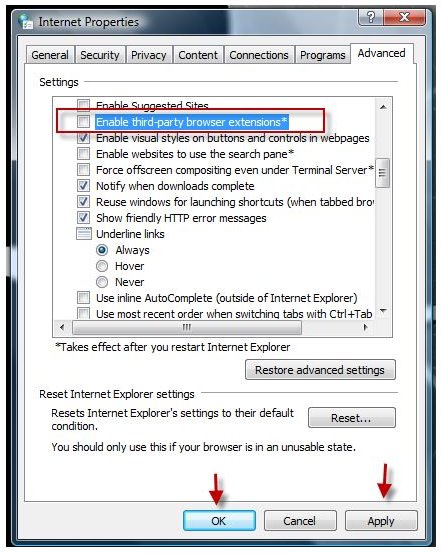 Gmail HTML (Old Version)
Gmail provides access to Gmail messages using a secure server. There are two modes: a standard view with all the features you like and a basic HTML view; the older version with less features. Both modes, however, can be accessed using a secure protocol or HTTPS. The basic HTML old version of Gmail does not have the following features:
Rich formatting and spell checker
Chat and the use of keyboard shortcuts
Ability to manage filters and contacts
Customized the "From" address
Some users are unable to access the Gmail secure server and are then redirected to HTML views of this Web-based email service. There are several reasons on why users are being redirected and below are some known issues with work-arounds and solutions.
Non-Supported Browser and JavaScript
The standard Gmail view requires a newer version of supported browsers, such as Internet Explorer 6 or higher, Firefox 2.0 and higher, Apple Safari 3 and higher and Google Chrome. If you are using older version of these browsers, you should consider upgrading. However, if you prefer using the old version of the browser from some reason, you can try accessing the standard Gmail view by visiting the Google mail link: https://mail.google.com/mail?nocheckbrowser. Note, some features might not work, but you will still be able to login to the secure Gmail server.
JavaScript and cookies are also one of the requirements in using Gmail, so make sure to enable JavaScript and allow storing of cookies. You can always clear Internet cookies when you are done using the Internet.
PC and Internet Security Software
The default settings of most antivirus and firewall programs may preventing end-users in using the standard Gmail view. Below are some of the known security software programs that require modifications to access the Gmail secure server:
McAfee and Kerio - If you are using either of these programs, make sure cookies for www.google.com and mail.google.com are allowed. You should also add the links in the exception list of the firewall or privacy security component of the said programs.

ZoneAlarm Pro - Add mail.google.com in the Site List under the Privacy settings of ZoneAlarm Pro. Next, click "X" in Persistent Cookie Control and then set the cookie control to "Allowed."

BellSouth Internet Security - Disable the pop-up blocker of BellSouth Internet Security. To do this, type cmd in the run or search box in Windows and then enter cd c:Program Files//BellSouth/BellSouth Internet Security in the command prompt window. Hit the enter key on the keyboard. Do the same using the regsvr32.exe/u pkr.dll command.

Freedom Privacy and Security - Uncheck "Enable third party browser extensions" in the IE Advanced tab settings: Note, you should also use this setting if you are using the Telus Internet service provider.

Proxomitron - You need to change the setting of this program by disabling several settings, such as Kill pop-up windows, restore pop-ups after a page loads, and suppress all JavaScript errors and stop browser window resizing.
Incompatible Browser Add-ons
If you are not using any of the above products or services and you are still unable to access the Gmail secure server and only the HTML old version works, make sure that none of the below browser add-ons are installed:
FunWebProducts
My Web Search Toolbar
Most antivirus and anti-spyware scanners should prevent you from installing the above programs but it you have them, remove them to make the standard Gmail view work in your browser.
The below browser add-ons are also known to have issues when using the secure Gmail server:
Old Version of Better Gmail - Simply upgrade to Better Gmail 2 to fix the problem in accessing the secure Gmail server.
Firebug - Configure Firebug to disable and monitor for mail.google.com.
Still No Access to Standard Gmail View?
If the above solutions don't apply to your situation, you may need to identity what is causing the problem by accessing the secure Gmail server. Try opening the browser using its safe mode function:
Run Internet Explorer safe mode - Go to Accessories > System Tools > Internet Explorer (No Add-ons).
Run Firefox safe mode - Select Mozilla Firefox (Safe Mode) in All Programs > Mozilla Firefox. Note, Mac users should restart Firefox but hold down the option key when restarting Firefox, to open the browser in safe mode.
Visit Gmail using a standard link while the browser is in safe mode. If you can view Gmail's standard view, one of the browser add-ons or extensions is the culprit. Troubleshoot by disabling an extension and then open the browser without using the safe mode option. If the secure Gmail server now works, remove the browser add-on that is causing problems. However, if the safe mode option of the browser does not allow access to the secure Gmail server, try cleaning the computer for temporary Internet files or malware that may be preventing access to any secure servers.
References