Are These Video Sites Better Than YouTube?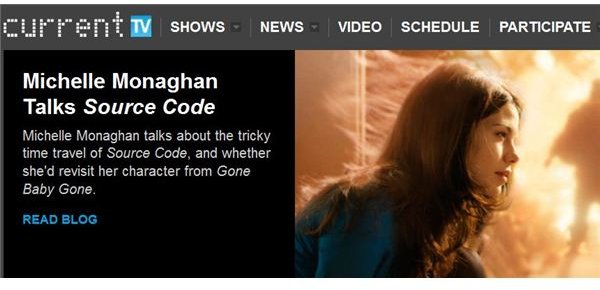 Let's look at video sites that you may find better than YouTube.
Current TV
Current TV is an award-winning (Emmy) television and online network which offers videos which are not only entertaining but thought provoking. If you're tired of looking for meaningful videos among the dozens of user-uploaded videos over YouTube, it pays to give this site a visit.
Of course the shows you can watch here are previews of what you can get to watch over the television channels provided by current TV. Still, it would time well spent, just having a taste of worthwhile programs which are well-produced. It makes your viewing time worthwhile.
Yes, before I forget, InfoMania, is one channel you should check out if you're keen on the latest information that matters. Among the other TV shows you can sample at the site are Bar Karma, Vanguard, Long Way Round and The Beat.
TED
The tagline for TED is Ideas Worth Spreading. If you're interested in video content that explores issues related to day-to-day living and the other perennial issues that concern the world at large, you would want to take a look at this site.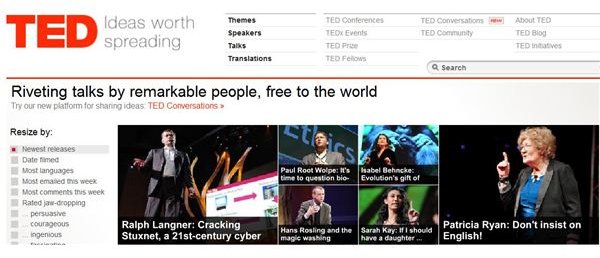 To get an inkling of what the site has to offer, I watched a video titled, Hans Rosling and the Magic Washing Machine and came away impressed. This is a site I would want to return to explore after writing this article because there's great video content that challenges your ideas on personal and global issues. By the way, you can browse for videos by themes, speakers and thoughts.
Big Think
Big Think is another site with videos that make you think (think big?) and sit up and take notice.
Would you be interested in videos with titles like What Will Happen When Cars Drive Themselves? and Do You Need Internet Rehab? among others? And when you get tired of watching videos in this site, you can read blog posts like Why Americans These Days Are the Most Ambitious People Ever.
And there's this video on how Julian Schnabel, a painter and filmmaker overcomes creative ruts, in which he says, "…if you don't paint you can't be a painter; if you don't write you can't be a writer; if you don't film something you're not a filmmaker. So all those people that are sitting around thinking 'God I might make a bad film,' or 'I might make a bad painting,' or 'Maybe somebody won't like this,' you're doomed if that's going to deter you from that. We all have insecurities and doubts, but I think that it's better to make a mistake than not to do anything. If you win, you win and if you lose, you win."
Inspiring isn't it?
5min
Looking for a solution to a problem in the form of an instructional video? Need the video to be short yet comprehensive.? 5min may just be the site you could be on the hunt for.
The range of topics covered over here is simply breathtaking – auto, fashion, parenting, pets and even video games. Of course if you can't see your preferred topic covered in the main categories, you can always use the search box to locate videos on the subject you want to be instructed in.
If you're an instructional video buff, there are thousands of videos to delight and keep you occupied for hours on end.
Vimeo
Vimeo is a video sharing site which is the brainchild of a group of filmmakers and video creators who wanted to share their work with the world at large. Since then the site has grown from strength to strength with contributions from users.
This site covers the range of general topics not much different from that in YouTube. However, you would agree that the video quality and the layout over at Vimeo much more pleasing than our Mother of All Video Sharing Sites. Spend a weekend exploring this video sharing site if you're already tired of YouTube.
Article information based on writer's exploration of the above video sites.