Managing Your Google YouTube Accounts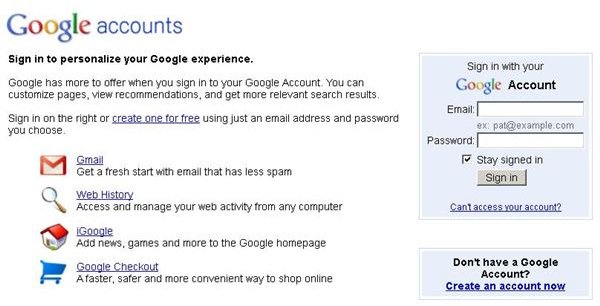 Getting Started with Google/YouTube Accounts
Now that YouTube is a Google property, users can login to the popular online video site easily with a Google account. If you don't have a Google account already, why not sign up for one now? All you have to do is visit Google.com and then click the "Sign in" button at the top right section of the screen.
Next, click the "Create an account now" link on the right of the Google Accounts window.
On the next screen, fill in your current email address and then type in a password for your new Google Account. You will also have to fill in your birthday, your country and a Captcha image before clicking the "I accept. Create my account" button. You may have to scroll down the page to see the button.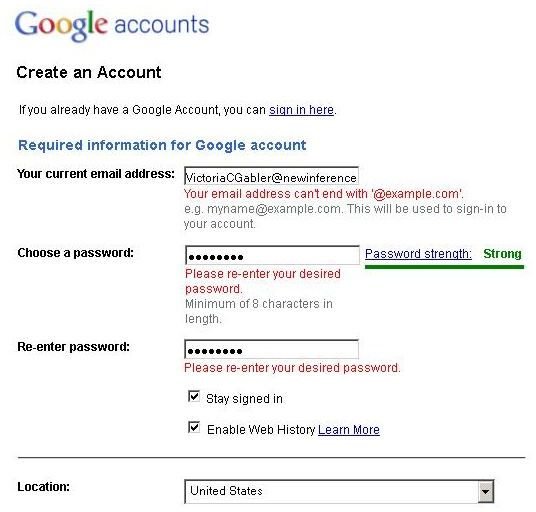 You will now be taken to a "Verify your account" screen that asks you to type in your phone number to receive either a text message or voice call. This will send a verification code to your phone that will have to be entered into the next screen. When ready, click the "Send verification code to my mobile phone" button.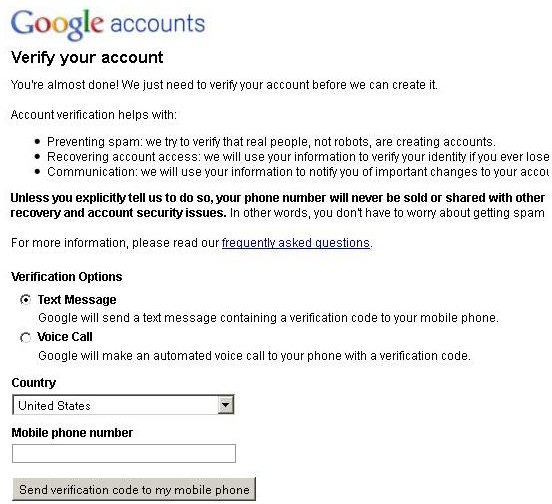 On the next screen, type in the code you received from Google and then click the "Verify" button. Next, you will arrive on a page called "Account creation confirmation." This screen notifies you that the Google system has sent an email to your existing email address that you typed in at the start.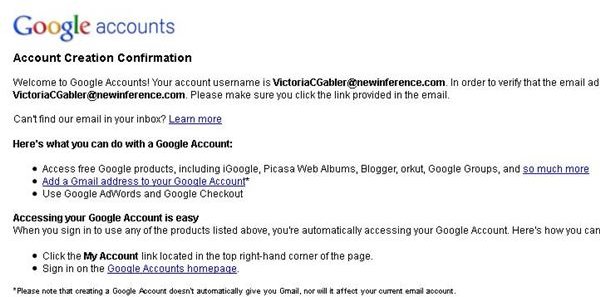 Now, log into your email account and click the link in the email sent to you by Google. This will activate your new Google account.
You will arrive at a screen called "Email address verified." You can now permanently associate your mobile phone number by clicking the "Add a mobile phone number" link, or you can go straight to your account by clicking the "Click here to manage your account profile" button.

Now you can login to your Google account using your existing email address and the password you selected at the beginning.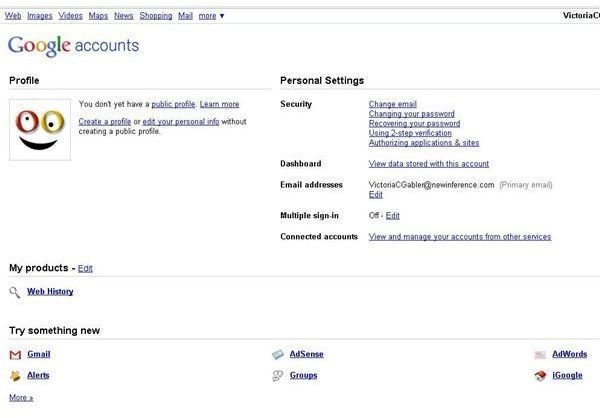 To add YouTube to your Google account, click the "More" link found under the "Try something new" section. You will now see a very long list of all the different Google applications and services you can access with your Google account. Scroll down until you find "YouTube" and then click the link.
When you arrive at the YouTube website, click the "Sign in" link at the top right of the screen. When you arrive at the "Sign in to YouTube" page, login with your Google account. Now, confirm your user name, gender and other options and then scroll down and click the "I accept" button.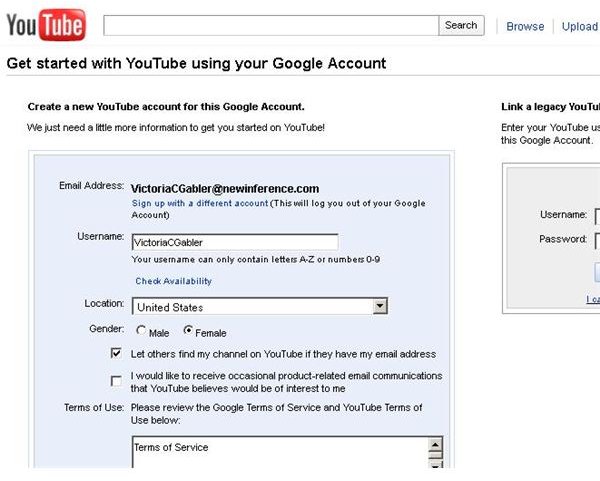 You should now be at a screen called "Create a new YouTube/Google account." Click the "Link accounts" button to finish the process.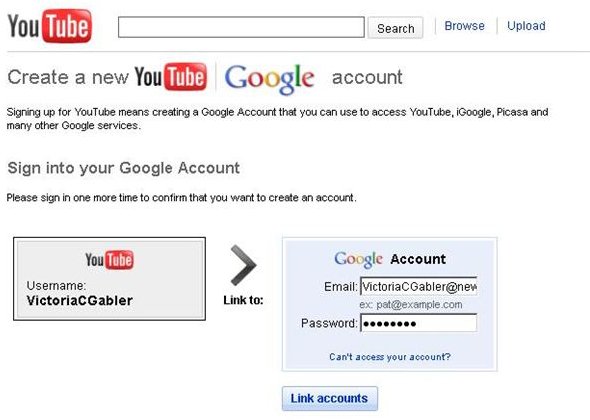 Congratulations, you now have the newest of millions of Google/YouTube accounts!
Managing Google/Youtube Accounts
The three steps to managing your new YouTube/Google account are:
Customizing your channel page. Here you can send bulletins to your channel subscribers, manage your friends, add a profile photo, view your recent activity, edit subscriptions and leave comments.

Uploading and sharing your videos. Click the upload video link to post a video to your YouTube channel from your computer. On this page you can manage your uploads as well as set up YouTube to receive video directly from your cell phone. Here is where you can set your channel to automatically update your social networking accounts every time you post a video.

Setting your account preferences. This last screen for managing your Google/YouTube account links you to advertising programs you can use on YouTube, authorize other sites to access your YouTube account. Also you will find all the other management links you need in the left hand column.
Now that you know how to manage Google/YouTube accounts, get started leaving your video mark on the world now. Don't forget that YouTube now has movies for rent at the YouTube Store.
References
Screenshots provided by the writer