Be More Efficient: Internet and Search Tips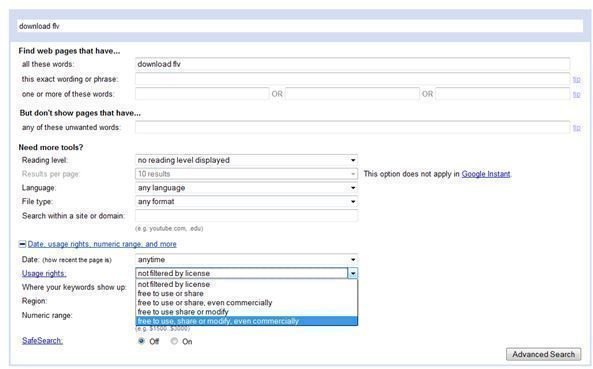 Too Many Search Engine Results?
When you're searching online using a service such as Google or Bing, the most common way to find what you're looking for is to type a keyword or phrase, or a description. For instance if you were looking for reviews of a new DVD you might type "avatar DVD review", while if you wanted help with an error message you might search for all or part of the error.
However this is likely to return far more results than you need, resulting in spending several minutes trawling through the search engine results page looking for the right page – if your search even found it.
There are more efficient ways of searching, however. This selection of Internet and search tips should provide you with a few handy hints next time you come to perform a search.
Tailoring Your Search to the Search Engine
Regardless of which search engine you're using, the tips listed below can be used pretty much universally. However as search is a pretty big business and the main players have various satellite interests (cloud computing, price comparison, etc.) that use their search engines as a jumping off point it makes sense to focus the search appropriately.
For instance take Google and Bing. Searching for a mobile phone such as the HTC HD7 on Google, for instance, will display a list of prices in your local currency for Google Shopping in addition to reviews and the HTC website. The same search on Bing will return a cheapest value from the Ciao website and lots of reviews.
Additionally, Google and Bing both offer advanced search tips. In Google you might click Advanced Search beneath the search bar or use the filters on the left-hand side to specify a period or a search type (such as images or shopping) while Bing offers Related Searches on the left-side of the page, the chance to Narrow by date and an Advanced option that allows you to search for an exact phrase or specify a particular website, region or language.
Screenshot by author
The trick behind searching efficiently is to search in the right place. Even though Google positions itself as the ultimate search tool, its satellite interests can skew the results.
Remember These Internet Search Tips!
Once you have settled on a suitable Internet search tool there are various ways that you can return the results you are looking for.
For instance with Google you can search for a specific item or phase across an entire website rather than the whole web. This is done by specifying the website URL and the search term, separated by a colon:
www.brighthub.com: windows phone 7
(The same type of search can be achieved in Bing using the Advanced tool; most other search engines incorporate it in the same was as Google.)
The above search term will return a list of articles on that subject on the Bright Hub website.
Similarly you can use quotation marks around your search term to indicate that you only wish to search for that exact phrase rather than any related or suggested phrases.
In order to specify a list of related items that you wish to search for, separate each word with the word "OR" – as an example, windows phone 7 OR htc hd7 will return results featuring either of those two terms.
So, in order to be more efficient when you search online, choose the right search engine, be aware of advanced tools and filters and understand the use of conventions for searching for specific items or at specific websites!
References
Source: Author's own experience