Will You Able to Get Gmail Password Through Linkedin Password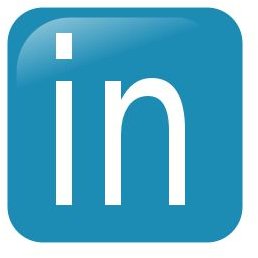 LinkedIn and Gmail Accounts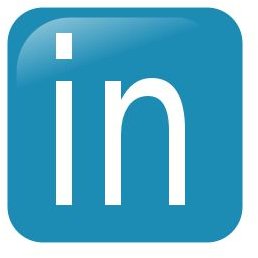 LinkedIn is one of the professional social networking services that allow you to connect to people with the same professional interests as yours. It is also popular social networking site because you can get recommendation, introductions and possibly, a job from people in your network.
Gmail on the other hand is an email provider that is web-based. Messages in Gmail account can be retrieved in email programs and you also have the option to send emails by using the free SMTP servers by Gmail. Your contacts and email settings will only work in Gmail alone. The account name and password for Gmail can work in any Google services that require a Google account sign-in process.
An Internet user with Gmail and LinkedIn often ask, "Can I get Gmail password through LinkedIn password to retrieve emails, contacts and other profile information?", and the straight answer is no.
Why You Cannot Get Gmail Password Through LinkedIn Password
Some LinkedIn and Gmail users are mistaken when using the services to search and add Gmail contacts in their LinkedIn network or group. They think it is required to use the same password in Gmail and Linked to be able to search for friends, colleagues or family and then add in LinkedIn account.
People who use the same password for LinkedIn and Gmail should know that using the same password for different websites or services is very risk. If a hacker or intruder is aware of your email address registered in those services, they can easily take control of your LinkedIn account because they have access to your Gmail email account using the same password. It is recommended to use different password for different online services or websites.
The password that you will use in LinkedIn will work only in LinkedIn and the password for Gmail is for Gmail services only. If you lost or forget your Gmail password, you cannot retrieve it using LinkedIn password because the process to get Gmail password is by visiting the Google account password recovery page.
If you need to add Gmail contacts in your LinkedIn account, simply use the search function in LinkedIn website or send an invitation using Add connection page in LinkedIn. You can also use below tools to easily find which of your contacts are using LinkedIn.
Using LinkedIn Tools and Contacts

LinkedIn understands their customers' needs to easily find which of their Gmail contacts is using LinkedIn service. They provide some tools that LinkedIn users can download to immediately display which of Gmail contacts are using LinkedIn:
Outlook Social Connector - free add-in for Outlook and LinkedIn users.
LinkedIn Browser Toolbar - you can use this add-on for Firefox and Internet Explorer to easily see your inside connections at any hiring company, direct access to your LinkedIn profile, search the Internet and use InfoBox. InfoBox in LinkedIn toolbar supports Google Gmail, Microsoft Hotmail, AOL or Yahoo! Mail which means if you access these accounts in the browser, the InfoBox icon will be displayed in emails of your contacts that use LinkedIn. You can click the said icon to view their profile or add them to your network so you can receive profile updates and other items that the people wish to share.
LinkedIn Mobile - see social networking tools for mobile users.
LinkedIn Widget for Lotus Notes and sharing bookmarklet.
References