Using WebDAV: Firefox Add-on Guides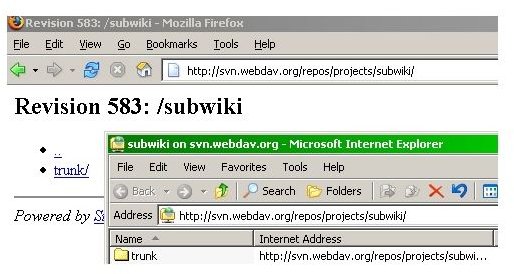 WebDAV and Online Collaboration
Wouldn't it be wonderful if online collaboration was more integrated? For instance, documents could be created on the Web and developed by teams of individuals scattered around the globe.
In fact, this type of collaboration is already possible, thanks to Web-based Distributed Authoring and Versioning (WebDAV). Although described as per the World Wide Web's original specifications by Tim-Berners Lee in the 1990s, WebDAV doesn't come as a browser standard – all you can usually do is just read websites, with direct input limited to links, buttons and forms.
In order to revise how the Web works and allow full remote collaboration, a brand new system would need to be put in place – or a WebDAV Firefox add-on could be used!
How WebDAV Works
If we imagine that the Web as we know it now is largely read-only, WebDAV should be considered the readable version of the World Wide Web, where information can be sent and stored online for colleagues and collaborators to read and edit.
Various commands are used to prevent data being overwritten, and support for WebDAV has grown over recent years. Windows has supported it by means of Web Folders since Windows 98, while Linux and Mac OS X both provide a means for users to access WebDAV shares.
All three operating systems treat WebDAV locations as if they were external shared network drives.
Finding WebDAV Firefox Extensions
In order to get started using WebDAV in Firefox you will need to find the right tools. These are available in the shape of add-ons that can be downloaded and installed into the browser.
Webfolder is the recommended choice for this, and can be found by browsing to Tools > Add-ons > Get Add-ons and searching for "webdav." Browse the search results for the Open as Webfolder add-on and then select Add to Firefox…, following the on-screen instructions to install it.
Note that Firefox extensions will work across operating systems, so the same steps can be used on Linux and Mac OS X. Also note that webfolders will not run on Windows Vista without the correct hotfix or Microsoft Office installed.
Using WebDAV Add-ons
With your extension of choice installed, you will be able to view and access WebDAV shares. Naturally in order to do this you will need access to one, or be in the process of setting up a WebDAV share and providing access to your collaborators.
The Open as Webfolder add-on can be used by simply accessing the webfolder by clicking on the link or pasting it into the browser address bar.
Using the WebDAV FireFox webfolder share will be similar to accessing a network drive on a corporate or organizational network – the file you are requesting will open, and you will be able to edit it. In the case of two people opening a file around the same time, only the first will be able to save their changes.
References
_References and screenshot: Open as Webfolder extension for Firefox - https://addons.mozilla.org/en-US/firefox/addon/open-as-webfolder/?src=api_