Top Web Portals with Search Engines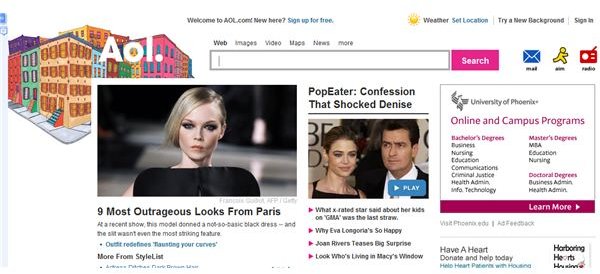 Web Portals with Search Engines
What's the difference between a search engine and a web portal with a search engine? Well, as you may already know a search engine's function is to help you get the best search results for your keyword search. If the service is for search engine alone, chances are the web page contains nothing more than a search box and a few categories like news, videos and shopping.
Web portals with search engines, on the other hand, allow you to do more than search. There's information on shopping deals, health articles, horoscope predictions, email and messaging facilities, free online games and other content which the providers think would keep their visitors from navigating elsewhere.
If you're looking towards making a web portal with a search engine your home page, here are some choices to consider.
AOL
At first sight. AOL looks like its nothing more than a news portal where you can get all the news you want without having to switch on the television. The AOL search engine, which is enhanced by Google, allows you to search the web, images, videos, maps, and shopping among others. However, if you care to explore further, you'll stumble upon some real gems.
For one, there's the AOL Radio, where you can choose from over 350 radio stations ranging from news, sports and music stations among others. What's more, there's even a radio search engine for you to locate stations you may not be aware of. All you have to do is just type in a genre or city if you have no particular station in mind.
I tried shopping search for video capture card and it brought me to various online stores like Amazon and Dell, among others. I get to choose the best deal from the choices presented.
MSN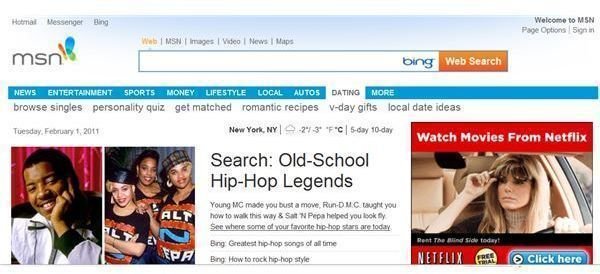 Before 2005, MSN search relied on databases from third parties like LookSmart, Inktomi and others. Now MSN, through its search engine, Bing, has its own online database with categories ranging from news, images, video and maps.
There's much to explore over at MSN – auto reviews, health articles, weird news. You should, however, take note of its travel search engine, Bing Travel, which allows you to search for information on flights, hotels, deals and destinations, among others. The results you get will allow you to book or buy direct from the suppliers.
Yahoo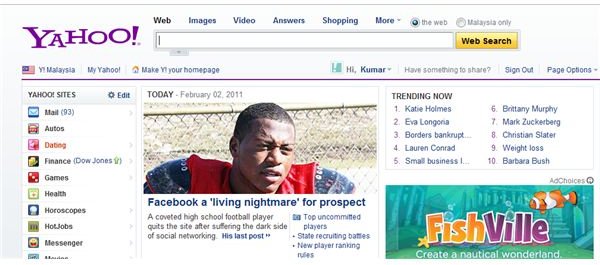 Yahoo, which claims to be the most visited home page over the web, needs very little introduction. Time was when there were very few people without a Yahoo Mail account.
Yahoo search is not limited to web, images and so on. Search categories extend to real estate, movies, games, health and even finance. What, however, steals it all is Monster Hotjobs, Yahoo's job search engine, which allows you to search for job vacancies according to job category and location.
Lycos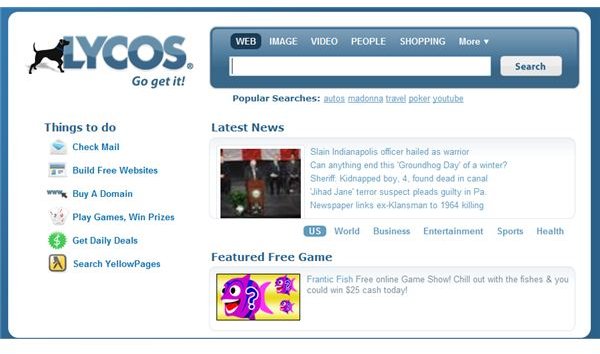 Don't think Lycos doesn't have much to offer because its web portal looks pretty plain and uncluttered. Although, the Lycos page takes up about only half your computer screen, you can open an email account, build free sites, buy a domain and play games when you pay this web portal a visit.
On the search engine front, you can search the web, images, videos, people, shopping deals, not to mention Yellow pages, classified ads, jobs plus daily deals.
The daily deals accessible via Lycos deals search engine allow you to search for the products and services ranging from computer, clothing and accessories, movies, music, books and much more. Deals come from such sources as buy.com, Sony Style, Bargain Outfitters and even eBay.
As can be seen above, web portals with search engines allow you to do more than search for information over the web. Take some time to explore the web portals with search engines discussed above. Chances are you may make one of them your home page.