Great Sites to Find Non-English Genealogy Records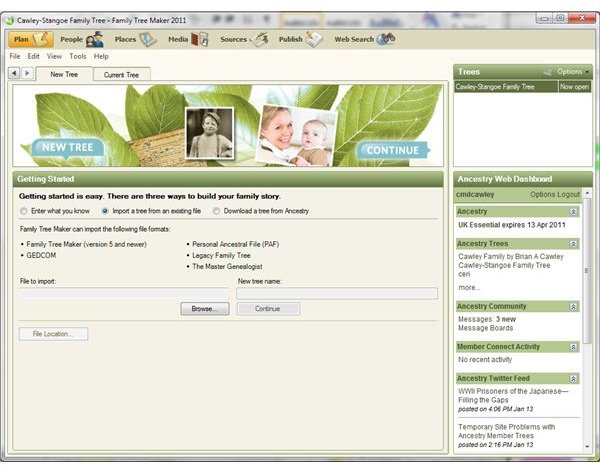 Where Can I Find Non-English Genealogy Records?
If you didn't know otherwise, it might be easy to think the entire world once spoke English; how else would you explain the proliferation of English-language genealogy records?
The truth is, of course, that although the administrative records of many British Commonwealths (i.e. ex-British Empire) nations are in English, there are many other countries where these records are maintained in the native languages. These might even be the same countries where the restored official languages have been used to keep records since the end of British rule, or they might be European countries such as Holland and France.
While genealogy websites like Ancestry.com seem to promote only English language documents there are many websites that provide non-English genealogy records.
Searching for Non-English Genealogy Records in Google
Google in the UK and Ireland, United States of America, Canada and Australia has one thing in common – everything is in English. Foreign language results are rarely returned unless the said results feature English words, so finding non-English genealogy records is often difficult.
As a result, the search term for finding results from further afield needs to be adjusted. For instance if you are looking for genealogy records from India and Pakistan you need to reflect this in your search term.
Of course while this might seem like a shortcoming of Google, if you visit a version of the page in the language of the information you are trying to find, the search results will be better. You might have a French ancestry, so visiting Google France will present you with a version of the site à Français. All you need to do then is search for genealogy records in French. You might take advantage of Google Translate in order to find a suitable search term if your foreign languages aren't quite up to speed – I ran this search at Google.fr using a translated search term to find records and resources in French.
(Screengrab by author)
Other Resources for Non-English Genealogy Records
Alternatively, you might take advantage of one of the top genealogy resources, Genealogy Links, where you will find a big selection of links sorted by international region. Using the example above, you might find a selection of good resources by viewing the Other Countries > India index (or visiting www.genealogylinks.net/country/india/index.html) in order to find records for India and Pakistan prior to the partition.
A good international genealogy record search option meanwhile is Search for Ancestors, where you will find Ethnic search engines useful to anyone looking for African-American, Native American, Jewish, and Eastern European ancestors.
No genealogy search should be attempted without visiting CyndisList, where you will find a remarkable number of resources, largely free. Visiting the front page reveals just a small sample of resources that are linked to it, with New Zealand, Norway and the Netherlands all covered.
Finally, anyone who has spent a good deal of time at Ancestry.com will know that despite outward and initial appearances, they do in fact collect and index non-English genealogy records! There are many international versions of Ancestry.com, and you can find a list of them at the foot of the main page of the site. Italy, France, Germany, Sweden, China are all among the foreign-language versions on Ancestry that are available.