What to Do if Firefox Url Doesn't Work First Time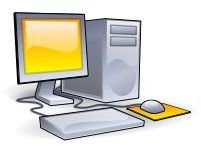 Creating Desktop Shortcuts
One of the top ways to create a desktop shortcut in Firefox is to drag the URL of the website from the address bar to the desktop. This saves time performing the drawn out right-click > New > Shortcut on your desktop and adding the URL of the website you want into the Properties box and can be done in any Windows browser.
However, for some reason you might notice with the most recent version of Firefox that this Firefox "drag URL" doesn't work first time.
Don't worry, however – this isn't a bug; in fact, it is perfectly correct behavior.
Image Credit (Wikimedia Commons)
Multi-Function Address Bar
The Firefox address bar is more than just a place to type the URL (address) of the website you want to visit. It displays various pieces of important information that can aid you in safe browsing, and also makes it easy to add sites to your favorite bookmarks.

A quick view of the Firefox address bar will reveal the current URL (uniform resource locator) of the website you're currently viewing. On the right-most side of the address bar, you will always see a small down-pointing triangle, which you can click to display your most regularly visited websites.
Next to this you will see a star – by clicking this (turning it yellow) you will add the web page to your list of favorite bookmarks. This is a much quicker process than using the Bookmarks > Bookmark This Page menu item.
On some websites you will also see a small orange and white striped square symbol, indicating the website's RSS feed.
Over on the left-hand side of the address bar (see image), you will see a small symbol representing the website you're visiting. The "favicon" will appear on any website that has one configured, and will also appear in your bookmarked pages, hence the portmanteau of "favorite" and "icon".
(Image by author)
Why the Firefox "Drag URL" Function Doesn't Work First Time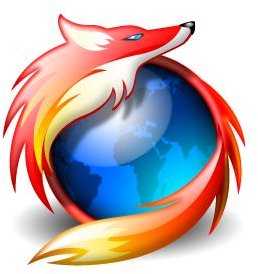 In addition to all of the above, when you visit a secure website (such as PayPal, or the checkout of many popular online shopping websites such as Amazon) you will notice that the left-most portion of the address bar turns green. This will only happen on websites with HTTPS:// in the URL, and is a feature of Firefox intended to provide you with safe and secure browsing.
When this appears, you can click the favicon to display security and identity information about the site you're visiting – and this is why the drag URL function doesn't work first time. As a multifunction address bar, there is a lot going on, with Firefox performing a balancing act between protecting your online safety and maintaining the same level of functionality as in previous versions.
In order to create your intended desktop favorite, simply left-click the favicon a second time and drag it to the desktop!
Image Credits (Wikimedia Commons)