Windows 7 Troubleshooting - Google Search Engine Freezes While Trying To Open In Google Chrome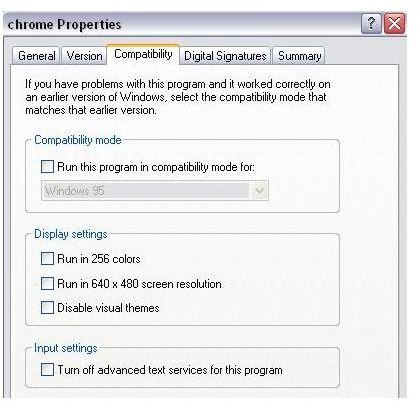 Google Search Engine Freezes While Trying to Open in Google Chrome
This is a very specific problem that cropped up with Google Chrome around the end of 2010, and has yet to be resolved by the Google team. It is affecting Windows 7 users specifically, due to a compatibility issue of some kind and it doesn't seem to happen with everyone that uses Windows 7, but it is an issue that a lot of people are experiencing. So it's definitely a reasonably widespread problem with Windows 7 compatibility. So if you're using an operating system other than Windows 7 or a browser other than Google Chrome, you probably haven't ever had an issue with the website; the Google search engine is no more likely to freeze on you than any other website. If it does freeze, just like with any other website, chances are the issue is with your internet service. Try other websites to see if they'll load, to make sure that your internet connection is working properly. Also try clearing your cookies and restarting your computer to allow your browser to load from a fresh slate. Some people have reported success by simply turning off Google's "instant search feature," so you can try that as well. The instant search feature can be toggled on or off by clicking on the button directly to the right of the search box.
Running Google Chrome in Compatibility Mode
Assuming those basic fixes change nothing, you're probably a Windows 7 user that's running into the same compatibility issue others are. In that case, your best option is to run Google Chrome in Windows 7's compatibility mode. Running your browser in compatibility mode, is just like running a software program in compatibility mode and causes your computer to treat everything with that specific browser as if you're running a different operating system than Windows 7. Thus bypassing the compatibility issues. It's worth noting that this is not always a perfect solution and compatibility issues may still pop up occasionally, so when taking this step with other programs you should always be prepared for it not to work. With this specific issue, however, it does seem to fix the problem pretty close to completely, so if you're finding that your Google search engine freezes while trying to open a search, this is probably your best bet. Switch Google Chrome over to compatibility mode for Windows Vista.
How to Run Google Chrome in Compatibility Mode
The process to run this program in compatibility mode is the same as any other program. First, find the program shortcut icon on your computer, whether it's saved on the desktop or in a folder. If you can't find the shortcut, open the start menu and drag the Google Chrome icon from your start menu to your desktop or to a location in a folder. It will create a copy of the icon wherever you drag it to. Now right click on that icon and select properties. Click on the "Compatibility" tab and check the box that says "Run this program in compatibility mode for." Once you've clicked that box, the drop down window with various versions of Windows should activate. Select Windows Vista from the options. Make sure you select Vista specifically, as older versions of Windows are too different from Windows 7 and Chrome, which was written for Windows 7, may run into even greater problems with them. Now, click Apply at the bottom of the properties window you have opened and double-click the icon to re-open Chrome. Google shouldn't freeze your browser anymore.