Domain Specific Search Engines : Top 5 Picks

Domain Specific Search Engines
If you are using a general search engine to search for a particular keyword, chances are you will be met with search results that are promotional in nature - sites that sell products related to the keyword. If you don't want to waste time wading through irrelevant search results and get straight to the heart of the matter, turn to domain specific search engines.
Also known as vertical search engines, they focus on a specialized segment of the huge mass of online content. These search engines use focused crawlers to index only websites that are focused on topics that are predefined.
What this means is they focus on content that is classified according to topicality, media type or different genres of content. These search engines would limit themselves to searches relating to medical, travel, automobile, art or video content.
This article looks at five domain specific search engines that would return search results that are extremely relevant to the subject matter of your search.
MedlinePlus
If you are looking for medical information from an authoritative source, Medline Plus will satisfy your need. It is the National Institutes of Health's resource for accurate information on diseases, health conditions and treatments, among others. If you are looking for information on drugs, supplements or simply want to refresh your medical knowledge, this is the place to be.
You will be pleased to know that information is channeled via The National Library of Medicine, the world's largest medical library. Information on over 800 diseases and conditions are provided at this site, available in English and Spanish. You have the general, seniors, men, women and children categories to begin with.
The site is updated daily and there is no advertising to bother you. Let it be known that the site doesn't endorse any medical product.
Artcyclopedia

If you were an art buff a looking for quick information on the art world, Artcyclopedia would be the first site to visit. Apart from browsing artists by name, medium, subject and nationality, you can also search for women artists. Additionally, you can search artworks by name and check out art museums by name or location. To enhance your art-related knowledge, you can also browse through information on art movements ranging from abstract expressionism, neoclassicism and even movements during the Renaissance period.
This domain specific search engine also provides well-researched articles and art news from all over the world.
Wego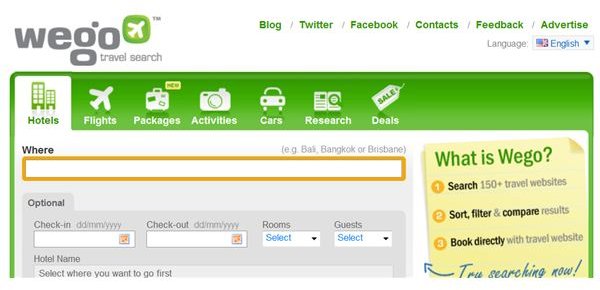 Planning to travel during the coming holidays and need quick information on hotels, flights, holiday packages, car rental, tours, sightseeing and day trips with regard to your travel destination? You should head to Wego, a domain specific search engine that takes you places, without much ado.
Being a travel search engine, Wego allows you to make price comparisons of the best deals for holiday packages, flight tickets and hotel rates without having to visit numerous websites.
This domain specific search engine gleans information from over 150 top travel websites around the world, including online travel agencies, airline and hotel websites not to mention the sites of low-cost carriers like Jetstar and AirAsia.
What's more, once you've made your choice you can purchase directly from the service providers without having to pay any hidden fees.
CastTV

If you're not satisfied with searching for videos in YouTube, you could try CastTV for a change. CastTV is a video search engine that would satisfy you if you were looking for TV shows, celebrity videos, music videos, news clips or even viral videos.
CastTV, founded in 2006, has the noble aim of indexing `every video on the web'. How far they are fulfilling this aim is for you to judge. If you would like to keep tabs on your favorite videos or share your videos with family and friends, you could create a free CastTV account.
I did a search for `writing inspiration' and the results returned were an impressive 23,986 videos, some of which, I'm sure, are not available over YouTube. Not all are available free though. You would have to purchase some premium video content through Amazon or iTunes for as low as $1.99.
Bizshark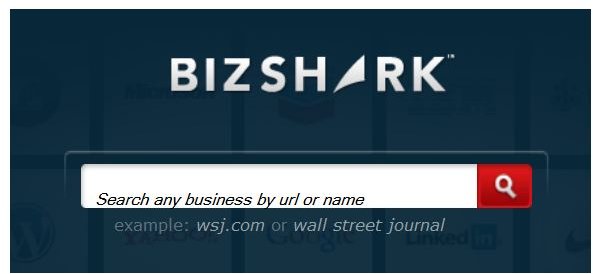 The name may sound intimidating, but Bizshark is actually an Internet business search engine and web business directory. This domain specific search engine that means business is useful if you need quick business profiles, news, web analytics and other business information, which are aggregated here.
You should visit this site first if you're undertaking competitor analysis or market research or need relevant information for a business development plan. All you have to do is enter the business name into the search box and within seconds, you'll be learning useful information relating to it.
I did a check on Google and learnt that it has 19,665 employees and that Dr. Eric E. Schmidt Ph.D. is a chairperson and chief executive officer together and that the competitors are Yahoo, Microsoft and eBay. However, if you need information on analytics and SEO, you would have to sign up for a premium account - Starter package ($19 per month) or Professional package ($39 per month), a wise investment as such information may not be easily available elsewhere.
As you can see from the above, domain specific search engines, cut the fluff out of our search and deliver the search results that matter. Used together with your favorite search engine, domain specific search engines are potent tools that deliver the answers that you're looking for quickly and accurately.