5 Awesome Invisible Web Search Engines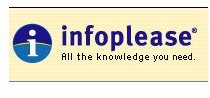 What is the Difference Between Regular Search Engines and Invisible Search Engines?
Traditional search engines, such as Yahoo! and Google, search only surface sites that have been crawled by their spiders and bots. The Deep Web (or invisible web) is content that is stored in searchable databases and can be discovered by a direct query. Government and library databases are good examples of invisible search engines.
Infoplease
Infoplease is not only a search engine, but a mini-encyclopedia. For instance, if you wanted to learn more about World War I, click on the Timelines button in the navigation bar. It will give you the timeline of the war, as well as access to other titles in that subject. If you need more information on World War I, click on the Encyclopedia button in the navigation bar or the Home button to search the entire database.
Other menu items include the Year in Review, Atlas, Dictionary, Thesaurus, Features, Quizzes ad Countries. You will find plenty of feature in the side menu, too. These include Homework Center and Fact Monster for kids.
Source: Infoplease
CompletePlanet

CompletePlanet contains over 70,000 searchable databases and specialty search engines. Among these are government search engines, religion, newspapers, products and technology and much more. Try the advanced search, where you can search within a particular date range.
Source: CompletePlanet
Beaucoup!

Beaucoup! contains 2,000+ search engine, indices and directories from which to search. You can perform a search from the first page or click on a topic in the directory. Some of those topics include General, computer, health, business and money, media, society and local search.
This site also has a special search directory for kids. This directory contains links to popular sites such as Bill Nye the Science Guy, Disney.com and Children's Television Workshop.
Source: Beaucoup!
DeepWeb Tech

DeepWeb Tech contains five search engines (and accompanying browsers) so that you can search a variety of topics in the business, science and medical fields. The browser plugins are available for Internet Explorer 7+ and Firefox only.
Source: DeepWeb Tech
The WWW Virtual Library

Created by Tim Berners Lee, the original founder of the Internet, the WWW Virtual Library contains a wide variety of subject matter from which to search. You can perform a quick search from the front page or click on any of the topics in the directory to obtain a sub-listing of topics that relate to the main topic. These subtopics will take you to the articles that may interest you.
Source: The WWW Virtual Library
Conclusion
The purpose of this article was to provide you not only with the top five invisible web search engines, but to educate you on the difference between the invisible web and the traditional web. This list is by no means complete, but it will help you get started on learning more about invisible web search engines.