The Best Books on Environment: Timeless Classics that Continue to Influence Decision-Making Today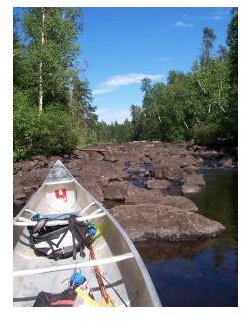 Best Environmental Books
Books on the environment offer new ways to view the world around you and enlighten readers to the issues facing the environment and their effect on people. Several books stand out as landmark writings, which broke new ground in thinking and viewing the world. Many of these books still sway public opinion and policymakers to consider the relationship between people and the environment in which they live.
Silent Spring by Rachel Carson
Published in 1962, the message of Rachel Carson's Silent Spring resonates today through a heightened environmental awareness which drives decision-making. Carson's book revealed the dangers of pesticide use and its impacts on wildlife and human health. Surprisingly, opponents sought to discredit her message.
Her book was published before the formation of the U.S. Environmental Protection Agency (EPA) in 1970, making its lessons more significant. This was a time when DDT and other pesticides were in widespread use. Her book is unique in that it called to attention the fact that these toxins accumulated in human and animal tissue, making their impact deadlier.
A Sand County Almanac by Aldo Leopold
A Sand County Almanac is more than a book of nature writing. Aldo Leopold ushered in a new way of thinking in the conservation field. Leopold challenged his readers to view humans as part of a biotic community. He called this way a thinking an extension of ethics.
His writings offered a new approach to conservation practices. As with Rachel Carson, his book broke new ground in encouraging social conscience to extend to the land. As Leopold so eloquently put it, "Conservation is a state of harmony between men and the land."
Walden by Henry David Thoreau
Henry David Thoreau's Walden is one of the most recognizable of the best books on the environment. Not only does it serve as a classic work of literature, it speaks of a deep and insightful love of nature. One could almost argue that is the basis of the religion of the appreciation of wilderness.
Thoreau wrote extensively about living simply. In today's world, this message provides a meaningful message for reducing one's carbon footprint and impact on the environment.
Listening Point by Sigurd Olson
The influence of Thoreau is clear in all of Sigurd Olson's books, including Listening Point. Olson wrote of an inner need for humans to remain in touch with the environment. He lovingly describes his beloved north woods with incredible insight and thoughtfulness.
Olson's life was devoted to preservation of the wilderness as evidenced in this book. All of his writing sought to gain support for protecting the northern Minnesota natural areas now known as the Boundary Waters Canoe Area and Voyageurs National Park.
His writing stands out in that it brings the reader to the land. His detail allows one to experience the sights and sounds of the north woods. Other authors, like Edward Abbey and Barry Lopez, have followed suit, bringing readers vivid details of the remote canyon land country and the harsh Arctic landscape.
The best books on the environment bring home the message of respecting nature not for aesthetic reasons but for its connection to the human psyche. They preach a message of balance and harmony to protect the land for future generations.
Photo by Matthew Barnett, stock.xchng
References
U.S. Environmental Protection Agency: History epa.gov