Sustainable Energy Job Opportunities: The Top 5 Green Energy Careers
A Brief Overview about the Current Demand for Sustainable Energy Careers
The demand for more human resources, technologies and institutes has created increased clean and sustainable energy job opportunities. The current requirements complement the nation's initiatives against the impacts of global warming and its climate change. In addition to this, all 50 U.S.states and the District of Columbia receive financial support from both federal and capital market sources.
However, there is a fine line that distinguishes renewable energy from sustainable energy, since not all sustainable sources are considered renewable. Nuclear energy jobs are an example that specifically fall under the sustainable category.
Some job directory sites may combine the ads for these two; hence, in order to readily distinguish renewable from sustainable, the former is now referred to as "clean air". Based on this, we were able to gather data about sustainable energy job opportunities, and the list of results was quite long.
The following sections contain comprehensive reports on the type of work involved, the compensation packages offered, the educational and experience requirements. Included are the industries and cities where the five green energy careers appearing at the top of the list are highly in demand.
Let us now take a closer look at the top 5 sustainable energy occupations and where to find them:
(1) Senior Consultant- Energy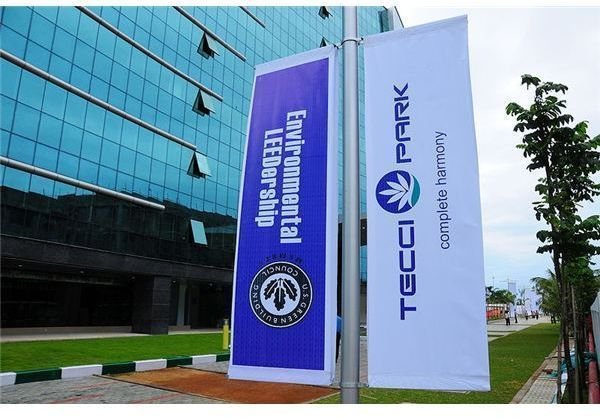 Most companies in search of individuals to fill the post of Senior Consultant- Energy are looking for university degree holders in the technical science fields related to architectural or engineering backgrounds (built environment).
Candidates considered are those with at least 3 years of professional experience for energy solutions in the built environment. They need very good oral and communication skills as aids to the performance of practical and commercial undertakings in project management, and the presentation and writing of proposals.
Compensation Package
The National Salary Data shows an average annual pay range from $71,380 - $123,207, in the forms of basic salary, bonus, profit sharing and commission. The most common health benefits provided are medical (86%) dental (74%), and Vision (57%), while only 12% do not include any of these benefits.
Educational Differential
Holders of Doctorates (PhD) earn as much as $121,967 to $175,000 p.a., since they have better career advancement opportunities than those with Masters of Business Administration, Juris Doctor and plain graduates of Bachelor of Sciences Mechanical Engineering (BSME).
Popular Industries & Employers
The most common industries needing applicants for this job are the Energy/Utilities Industries, and Engineering and Consulting firms as well as Consultancy, Management Consultancy and IT consultancy companies.
Employers who have had the most job postings for this position in recent months are International Business Machines (IBM) Corp., Booz Allen & Hamilton, Allegro Development, Ventyx Inc. and Navigant Consulting Inc.
Popular Cities Where this Job is Highly in Demand:
1. Boston, Massachusetts
2. Chicago, Illinois
3. Houston, Texas
4. San Francisco, California
5. New York, New York
6. Washington, District of Columbia
7. Denver, Colorado
8. Portland, Oregon
9. Dallas, Texas
(2) Energy Engineer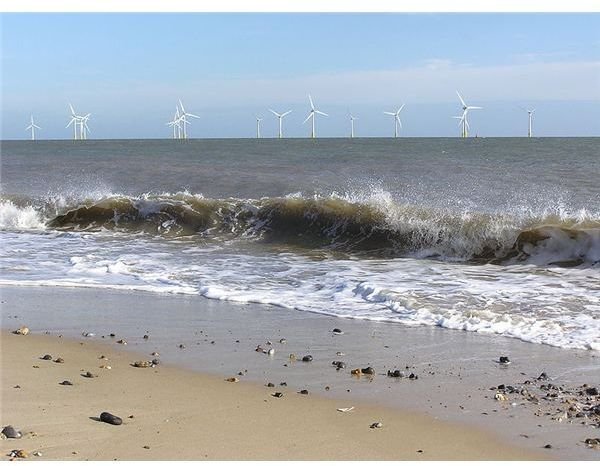 This sustainable energy career has additional job titles; Facility Energy Engineer, Energy Systems Engineer, Design Engineer- Energy and Energy Efficiency Engineer.
The job details usually include engineering analysis as well as providing programming and project management support in addressing energy, water and other conservation programs for utility. They are particularly important in programs and initiatives for reduction of demand for energy resources.
Jobs may involve providing support for the operation and maintenance of Air Force infrastructure for reduction of energy and utility use, usually by way of designing, reviewing or constructing energy efficient upgrades. In such cases, they will process Air Force documents needed to secure funding for program installation projects.
Hence, applicants often preferred are those with knowledge of installing, constructing, maintaining and operating facility systems, which may include programs for government construction projects. The ability to write and communicate reviews and briefings is also required for this sustainable energy job.
Please continue reading on the next page for more information about this green energy career.
More on the job description and other details for Energy Engineers:
Compensation Package
Based on National Salary Data, Energy Engineers earn average annual pay ranging from $54,944 - $79,299, comprised of basic salaries, bonuses, profit sharing and commissions. Health benefits may form part of the compensation package, which could include medical (94%), dental (78%), and vision (63%). Only 5% of those hiring do not include these additional benefits.
Educational Requirements
Most of those presently occupying job positions as Energy Engineers are graduates with a Bachelor of Science in Mechanical Engineering, while those who have a Master of Science in Mechanical Engineering (MSME) have higher potential for career growth.
Popular Industries & Employers
Industries with a high demand for this position are Engineering Consulting firms, Energy/ Utility Companies, Energy Conservation & Efficiency Corp. and Heating & Cooling Systems Companies.
The companies who have posted the most job notification openings for this position recently are topped by Johnson Controls, Inc., whose salary offers range from $66,500 - $88,362. Other companies in the lead are The Trane Co., Siemens Building Technologies, Inc., Siemens, and The Hunton Group.
Popular Cities Where this Job is in Demand:
1. San Diego, California
2. Houston, Texas
3. Boston, Massachusetts
4. Atlanta, Georgia
5. New York, New York
6. San Francisco, California
7. Irvine, California
8. Philadelphia, Pennsylvania
9. Denver, Colorado
10. Richmond, Virginia
11. Portland, Oregon
(3) Market Analyst- Energy Trading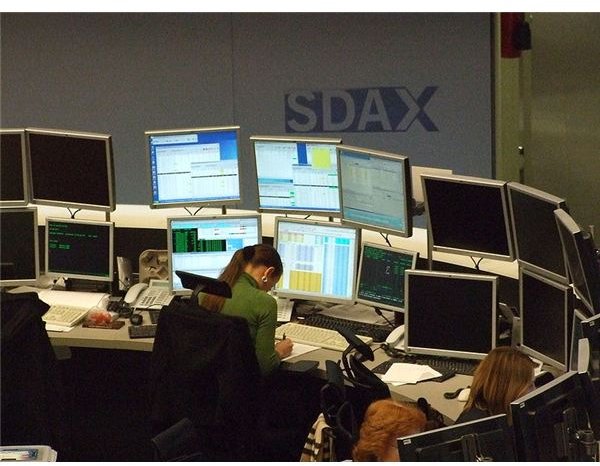 Job dimensions cover the trading front office and its management through furnishing qualitative analysis of the energy markets for energy sources such as gas, electricity. coal and emission markets, and participate in both European and US trading floors. The applicant will become part of a research team in charge of market & quantitative analysis, operational researches and trading strategies.
Reports containing data analysis with details of trading floor statistics, market prices, weather impact, study of company structures, infrastructures, regulations and their market databases will be provided to traders and management and can be presented as updates for headquarters.
It is important that the Market Analyst can provide in-depth analyses that enhance their companies' participation in energy investment markets.
Compensation Package
Based on National Salary Data, total annual salary for this job position ranges from $53,493 - $91,371, comprised of basic salary and bonus. Health care benefits may include medical (93%), dental (81%) and vision (60%), while only 5% of those hiring market analysts for energy trading do not provide any health care benefits.
Educational Attainment
Graduates of Bachelor of Arts in Economics, in Business Administration-Accounting and in Business Administration land jobs as market or financial analysts, although those with a Masters Degree have greater potentials for advancements for the position of Market Analyst-Energy Trading.
Popular Industries & Employers
Industries who have posted this job in recent months are Energy/Utility Companies, Oil & Gas Incorporators, Investment Banks, Financial Services Firms and Natural Gas Companies.
The leaders in providing jobs for careers in sustainable energy are the Koch Industries, Inc. and the Edison International.
Popular Cities Where this Job is Highly in Demand:
1. Chicago, Illinois
2. Washington, District of Columbia
3. New York, New York
4. Houston, Texas
(4) Solar Energy Systems Installer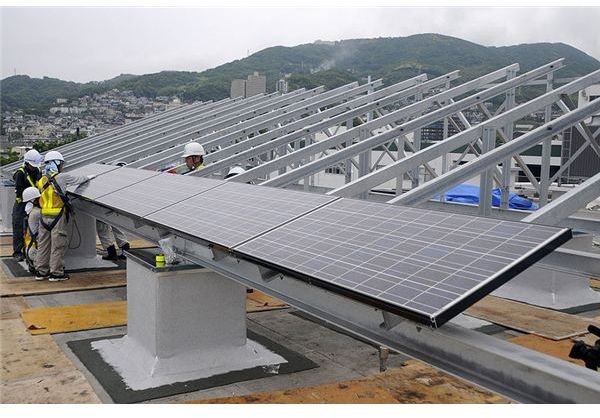 Other job descriptions for this position include Photovoltaic Systems Installer (PVS), Solar Thermal Installers or Heating & Air Conditioning Mechanics.
Job details may include installation and repair of any solar powered energy system that generates solar electricity; for homes in subdivisions and commercial buildings. They are used in heating or cooling residential houses or commercial spaces, together with the hot water systems for spas and swimming pools.
The actual job is largely concerned with installing pre-assembled solar panels, storage tanks, pumps, valves, etc., and setting-up the electrical wiring or controls. Work may include subsequent routine maintenance.
Since the work demands outdoor activity most of the time, as well as lifting heavy tools and equipment while working on rooftops or in cramped spaces, it is important that the individuals performing the tasks are concerned with complying with safety rules and regulations.
Continued on the next page.
more details for a Solar Systems Installer:
Compensation Package
The National Pay Data shows that the average annual salaries of Solar Energy Systems Installers range from $30,433 to & 46,389 in basic salary and bonuses. Salary is usually computed at hourly rates that range from $14 to $19.95.
Employers may provide health care benefits in the form of medical ( 62%), dental (41%), and vision (26%), but 37% of those hiring Solar Systems Installers do not furnish any health benefits at all.
Education
Those who have completed their high school education or those who have at a minimum finished their high school shop courses in electricity and wood work, or with prior experience as electricians, plumbers, roofers, and swimming pool or spa contracting may be trained on the job by experienced installers. Others acquire their know-how by attending manufacturer sponsored training workshops for a specific solar systems product.
Some take a 6-months course and pass the State Contractor's Board to become licensed solar energy contractors, for better opportunities for career advancement.
Popular Industries & Employers
Those with great demand for this occupation are Electrical Contractors, Alternative Energy Sources Co., Energy/Utility Corporations and residential home contractors or constructions. Those hiring require one to four years of work experience.
Popular Cities Where this Job is Highly in Demand:
1. Sacramento, California
2. San Jose, California
(5) Energy Procurement Manager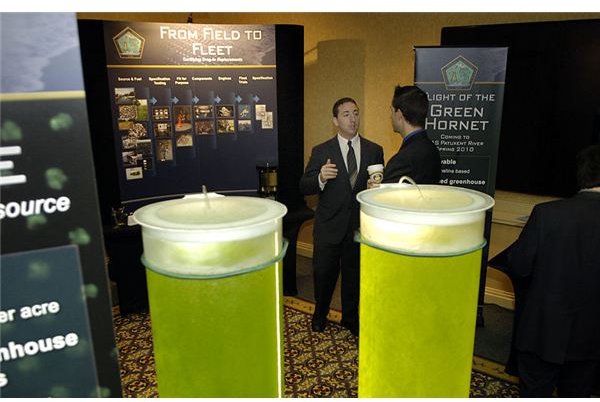 An individual assuming the position of an Energy Procurement Manager is expected to assist the Operations Director by maintaining the company's relationship with the suppliers and customers. Improvement of energy uses and costs are guiding factors in negotiating purchases as part of their functions and skills. Knowledge and experience in recognized quality standard systems like the ISO-9000, QS-9000 and TS1694 are necessary. Leadership skills are also essential when heading multi-functional teams.
Compensation Package
National Salary Data have figures ranging from $58,329 to $107,674 as total annual average pay, comprised of basic salary and bonus. Employers hiring these professionals may provide medical (96%), dental (81%) and vision ( 70%) while only 4% do not extend any benefits.
Educational Requirements
Graduates with any bachelor's degree and related courses, or with eight to ten years experience in the field of purchasing or a combination of both are the likeliest candidates to land this type of job.
Popular Industries & Employers
Aside from the Energy/Utility, Oil & Gas companies, Energy Trade and manufacturing concerns and the College/University sectors have shown great interest in this type of sustainable energy job opportunities.
Popular Cities Where this Job is Highly in Demand:
1. Spokane, Washington
2. Pittsburgh, Pennsylvania
3. Houston, Texas
Reference Materials and Images Credit Section:
Reference Materials:
Image Credit:
All Images are Courtesy of Wikimedia Commons