Overview of the Roots and Shoots Program: an Attempt to Save the World!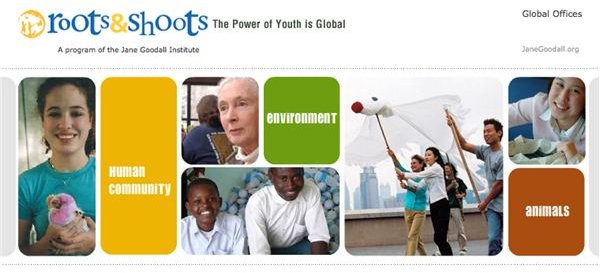 What is it All About?
Roots and Shoots is the global project developed in-part by the renowned primatologist, environmentalist and humanitarian Dr. Jane Goodall that aims to inspire young people, college students, parents and wildlife and environmental conservationists everywhere. The goal of Roots and Shoots is based on the ever-true premise that children are the future and if we help equip them with awareness and compassion, the natural leaders in them will flourish and they will work towards securing our planets future. Jane Goodall firmly believes that by educating and empowering young people these goals will be accomplished, as she declares,
"Roots creep underground everywhere and make a firm foundation. Shoots seem very weak, but to reach the light, they can break open brick walls. Imagine that the brick walls are all the problems we have inflicted on our planet. Hundreds of thousands of roots & shoots, hundreds of thousands of young people around the world, can break through these walls. We CAN change the world." - Dr. Jane
By joining the Roots and Shoots program and joining or starting a group, you can work to make changes in your community and the world. Here's how you can get involved with one of the largest and most successful missions of peace.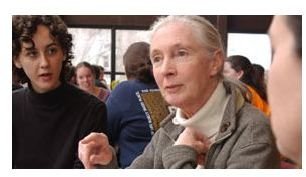 Anyone Can and Everyone Should Make A Difference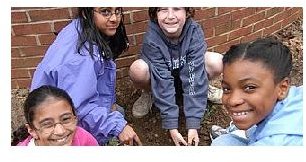 With the many challenges that face our world today, everything from global warming to endangered species to world hunger, there is a huge need for able bodies to use their energy for the good of all humankind. These are the kinds of problems you can try to tackle by becoming a Roots and Shoots member. That is part of what makes the Roots and Shoots program so different from all the others- they make it so accessible for everyday individuals to join in the fight.
You can join an existing group by using the group locator on the website, or if you really want to harness the leader inside you then you can start your own group. Roots and Shoots groups can consist of families, schools, neighborhood communities, churches and more. While the program focuses on empowering young people to take charge over the health and welfare of our earth and its inhabitants, they emphasize that there is no age limit in getting involved. Adults groups are becoming more and more prevalent and pre-K groups even exist. What matters most in becoming a Roots and Shoots member is having a heart that seeks and desires a planet of peace for all.
To start a group you must be at least thirteen years of age. If you are under thirteen then you can join a group or get an adult involved who shares your caring nature. See the links below to go straight to the member sign-up page on the Roots and Shoots website.
Roots and Shoots Member Projects and Benefits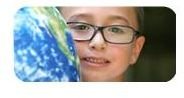 Becoming a Roots and Shoots member allows you access to an incredilbe wealth of resources and tools designed to assist you in becoming a champion for Mother Earth. You can search a database for existing projects that you can join, get ideas from or you can collaborate with others to initiate your own. As long as your project idea is aligned with the goals of the Roots and Shoots program, then the sky's the limit! Projects can be as simple as family recyling to large scale ones like well-organized beach clean-ups.
Join the discussion boards to connect and work with more Roots and Shoots members and it will give you a great sense of comraderie, knowledge and earth-changing clout! The website also advises you on how to raise funds when you are in need. You can join Roots and Shoots by becoming a member at one of the following levels:
Group Leader: $50/year includes, but not limited to full access of all of Roots and Shoots resources including the handbook and the ability to make a website for your Roots and Shoots group.
Premium Indivual: $25/year includes the Roots and Shoots handbook and access to discussion boards as well as their print international newsletter.
Basic Indiviual: FREE and includes access to the discussion boards and the email newsletter.
Your level of involvement is up to you- that is one the greatest aspects of the program. The point is that the more people who take positive action, no matter how small it may seem, the more momentum will be gained for ushering in a new era peace for the children and animals of tomorrow. Sounds idealistic? Perhaps. But consider how huge the Roots and Shoots program has become since it was started in 1991 by sixteen Tanzanian teenagers and the help of the good doctor. When you see the changes that are happening across the globe because of the efforts of tens of thousands individuals who have since joined the program, and who are all full of the spirit of goodwill, you can't help but believe.
To join the Roots and Shoots community today, click here.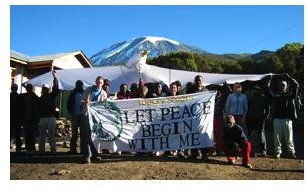 Credits
Resources & Images: