Biodiversity in the Everglades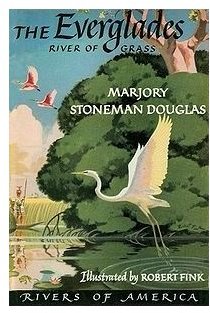 Biodiversity Issues
Wetlands, like the Everglades, have the highest biodiversity of any ecosystem. In addition to their biodiversity, wetlands help clean the environment, store energy and provide a nursery for many mammals, invertebrates, reptiles and plants. But due to development, agriculture and mining much of Florida's wetlands are gone. Some of the remaining wetlands have been protected and make up the Everglades National Park.
Other factors that influence biodiversity include invasive or exotic species of plants and animals. Although a small number of agricultural crops including wheat, oat and corn are not harmful, the majority of invasive species tend to be agressive and end up taking over essential habitat and reducing food sources of native plants and animals. Invasive plants include the Seaside Mahoe, Melaleuca, Australian Pine, Latherleaf and Old World Climbing Fern. Invasive animals include the Bufo Toad, Lionfish, Cuban Treefrog and Burmese Python.
Conservation of the Everglades
Many people saw the Everglades as a worthless swamp and thought it could be put to better use. For years especially between 1905 and 1910, companies and developers drained the northern part of the Everglades and rerouted rivers changing it from wetland to agricultural land. Railroads,canals and roads were also built to bring in tourists and prospective land buyers.
Luckily some people thought differently. Ernest Coe and other supporters persuaded Congress to set aside parts of the Everglades as a National Park in 1934 but it took another 13 years to get the land and needed funding. Known as the "Grande Dame of the Everglades", Marjory S. Douglas fought to preserve and restore the Everglades from draining and development. Her interest in the Everglades began in the 1920s when she joined the board of the Everglades Tropical National Park Committee. But it was her book The Everglades: River of Grass (1947), that redefined the Everglades as a treasured river instead of a worthless swamp and brought her national recognition. Douglas lived until age 108, working until nearly the end of her life for Everglades restoration.
There has been some recent progress. In an effort to restore another part of the Everglades, the state of Florida in 2008 bought out U.S. Sugar, one of the largest growers of sugarcane. If all goes as planned, in six years U.S. Sugar will close its doors and give up roughly 187,000 acres of farmland. Environmentalists hope this will reduce the dumping of fertilized water and other runoff into the Everglades and eventually return the sugar cane fields back into marshes and waterways.