Environmental Engineering - Scope, Applications, and Career Opportunities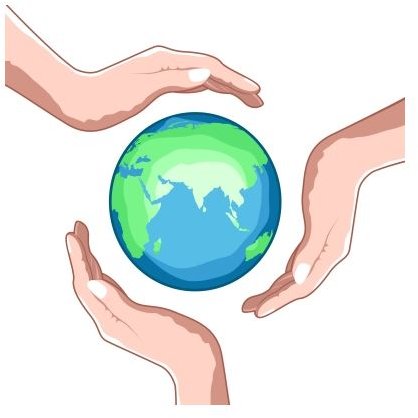 Environment engineering is the systematic application of scientific principles to preserve and protect the environment in which we live
and to design solutions for environmental problems. It is responsibility of environmental engineers to provide safe drinking water, control air and noise pollution, manage waste, preserve bio-diversity, and monitor other environment issues. Of late, environmental engineering studies have become even more important because of the severe threats of global warming, air pollution, and carbon emissions. Our environment is no more in the same shape as it was few hundred years ago. Indeed the world has made technological advancements but our environment and nature has suffered the most at the cost of development. The onus lies with the environmental engineers to maintain the environmental balance and reduce pollutants from our atmosphere.
If we have to categorize work of environment engineers broadly, then we can divide the work primarily into three major categories namely:
Air quality management to reduce air pollution and filter breathing air.
Water supply and treatment for potable and agricultural uses.
Solid and Hazardous waste management.
Role of Environmental Engineering
Environmental engineering is a wide-ranging field of study comprising of several diverse subjects like ecology, chemical engineering, biology, public health and environmental law. The role of environmental engineering is to manage water, waste, public health, air quality and transportation for a growing world population while preserving the natural environment. Our environment greatly affects our health and life style, thus it becomes extremely important to protect and preserve environment by applying the concepts and principles of engineering and science.
Environmental engineering also aims to minimize environmental impacts on current human practices. Environmental engineers are expected to possess the scientific and technical knowledge to identify, design, build, and operate systems that protect and preserve the environment. The breadth and multidisciplinary nature of environmental issues that confront the world today demands environmental engineers expand their skills beyond the range normally associated with any single engineering field.
Role of environmental engineers includes taking care of the following aspects of environment:
Conducting hazardous waste management studies and devising methods to control disposal of hazardous substances in the environment.
Formulating rules and laws to ensure pollution control of air, water, and sound.
Natural Source Management and Risk Assessment of industrial processes.
Environmental impact assessment and mitigation.
Promoting green engineering technologies and motivating people to use them.
Emphasizing the need of energy conservation and balancing industrial ecology.
Addressing public health issues.
Controlling Environmental Pollution
The discipline of environmental engineering principally covers the study of air and water pollution, and disposal of waste. Pollution control means monitoring and removal of chemical, thermal, radioactive, and biological pollutants through the application of process engineering, environmental chemistry, water and sewage treatment, and waste management. Environmental engineers must understand the environmental impact of other pollutions particularly automobile exhaust and emissions from manufacturing industries. Environmental engineers just do not control the population because they alone cannot do all of it. Motivating people and spreading awareness among them to treat nature and environment as something personal is also a part of their job. Without public support and cooperation, environmental engineers cannot do much.
Several areas of expertise of environment engineering include designing and constructing air, water, and noise pollution-control systems, treat industrial effluents, provide safe drinking water, and monitor companies that deal in hazardous chemicals, regulate waste management and develop the new generations of pollution-control methodologies. Of late, environmental engineering studies have become even more important because of the severe threats of global warming, air pollution, and carbon emissions.
Career Opportunities
An aspirant can pursue environmental engineering as part of a Bachelor's degree program in engineering colleges affiliated to universities. At many universities, graduate programs are also available to students who do not have a Bachelor degree in environmental engineering, as these students can study environmental engineering as undergraduates. Environmental engineering qualification opens up immense opportunities to work in any aspect of environmental protection. Environment has today become a global issue because of its impacts and risks and therefore demand for environment engineers is steadily growing. Environment Engineers can work as a researcher, a designer, a planner or as an operator of pollution control facilities. Even if someone wants to teach environmental sciences, the scope is huge all across the globe. Governments all over the world are forcing industries to employ specialist environmentalists, so that the operations and processed undertaken by the industry abide to rules and regulations.
Environmental engineering is being considered as a promising discipline of engineering and all developmental projects need a mandatory environmental impact clearance certificate. Environmental Management has also been assessed as an area of prime importance by many governments across the world.
References