Why is Bamboo More Environmentally Friend? A Renewable Alternative to Wood & Cotton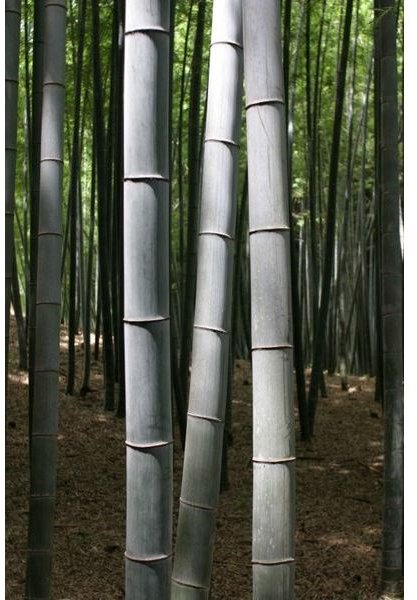 What is Bamboo?
Bamboo is not a wood but a species of grass with a hard, woody, hollow stem. There are 91 genera and roughly 1,000 species of bamboo. They are found in most climates including cold mountains to hot tropical regions. Bamboo stands are found across East Asia, India, northern Australia, sub-Saharan Africa as well as north and south America.
Why is bamboo environmentally friendly?
The list of environmental benefits seems endless.
Bamboo is a highly renewable material. It is one of the earth's fastest growing plants, with some species growing up to 3 feet a day. Bamboo needs no replanting, and grows without fertilizers or pesticides and is harvested from controlled stands in three to five years. Hardwood forests on the other hand, need 15-20 years to mature. It is the fastest growing canopy for the re-greening of degraded lands and releases 35% more oxygen than equivalent timber stands.
Bamboo Products
Bamboo has more then 1000 documented product applications and food uses.
Bamboo shoots provide a nutritional source of food which can be made into bread, cakes scones and cookies. One bamboo species is the main food source of the Giant Pandas.
Bamboo fabric can be used instead of cotton for sheets, skirts, mattresses, or shirts. The fabric is very soft and can be worn next to the skin. Many people who are allergic to other natural fibers like hemp and wool can wear bamboo clothing without an issue. The fabric is light and strong and wicks moisture away from the skin. It holds bright dyes well and has insulating properties that keep people warm in the winter and cool in summer.
As a product it is durable, sturdy and strong and is harder than maple or red oak. With a tensile strength superior to steel, it is one of the most versatile and durable natural resources in the world. It has been used in construction, for furniture, flooring, for landscape edging, and artisan products.
Bamboo Facts
Bamboo is a high-yielding, viable replacement for wood and petroleum based products.
Provides economic and ecological benefits including soil and water conservation, and jobs.
Is a critical element in the balance of oxygen and carbon dioxide in the atmosphere.
Is a renewable alternative resource for agro-forestry production.
Helps reduce pressure on forests through wood substitution.
Bamboo products can be made in rural environments, reducing industrial and urbanization impacts.