A Look at Food Waste in the United States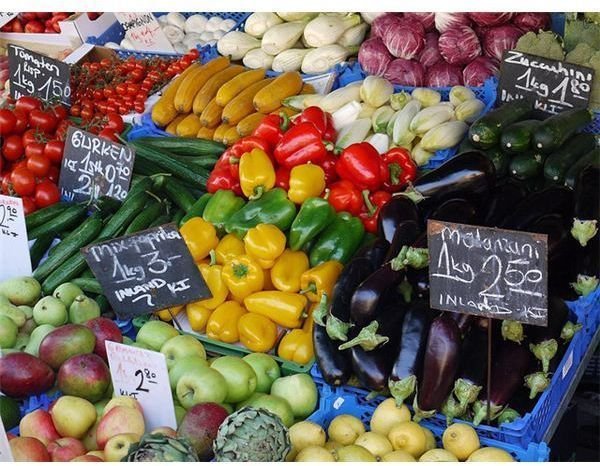 What is Food Waste?
The U.S. Environmental Protection Agency defines food waste in the United States as "(…) any food substance, raw or cooked, which is discarded, or intended or required to be discarded. Food wastes are the organic residues generated by the handling, storage, sale, preparation, cooking, and serving of foods."
More than 34 million tons of food waste is generated each year, and only 3 percent is composted or recovered, while the rest is thrown into landfills or incinerators. In landfills, the food produces methane, a greenhouse gas, which plays a crucial role in global warming. Much of the food that is thrown away can be recovered and used to feed the poor, while the rest can be used for compost, thus reducing the production of methane. The average family throws away 14 percent of the food they buy - this amounts to $600 a year for the average family of four!
Food waste is generated by:
Food manufacturing and processing facilities: farmers and factories.
Large-scale generators: supermarkets, schools, hospitals and restaurants.
Small-scale generators: individuals and households.
How to Limit Food Waste: Reduce, Donate and Recycle
States, municipalities, businesses and households alike can significantly limit their food waste by considering the following options:
Reduce:
Businesses and households can reduce food waste by buying less food, making smaller portion sizes and using leftovers.
Donate:
Wholesome unspoiled food is regularly thrown out by supermarkets, restaurants and other large-scale generators. This excess food can be donated to people or animals. Numerous nonprofit organizations collect and distribute unspoiled food to an estimated 21 million hungry Americans across the country. Food that is not fit for human consumption can be donated to livestock farmers or zoos for animal consumption.
Recycle: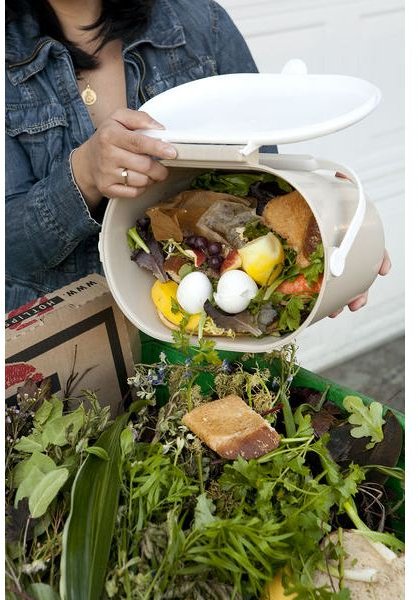 Food waste that is not otherwise fit for consumption can be composted. This can be done by all producers of food waste: from large factories to restaurants and households. Large compost containers can be built on the premises, or it is often possible to find commercial food composting facilities in the local community. Families can easily create a compost container at home.
Success Stories on Limiting Food Waste
Many states, municipalities, businesses and households are doing their best to limit food waste in the United States. Successful programs are in place around the country. One interesting program is "Rock and Wrap It Up". Representatives collect leftover food from catering companies at rock concerts and sporting events and deliver it to local soup kitchens or shelters. Another food recovery organization, "Food Finders", focuses on supermarkets. Supermarkets generally throw away most of their perishable food, but volunteers from "Food Finders" take donations from supermarkets and distribute the food to agencies that serve hot meals or provide pantry items to families in need. The City of Berkeley has established a program where food scraps are picked up at the premises of households and businesses and turned to compost.
Even though many food recovery and recycle programs are implemented in the United States, much more could be done to limit food waste. Every household can limit their food waste by only buying and cooking the food they need, eating leftovers and composting all other food waste. Institutions and businesses that deal with food can likewise consider their purchases, donate food and compost the rest. States and municipalities can help by allocating money to food recovery and composting programs.
References
CalRecycle: https://www.calrecycle.ca.gov
Food Finders: https://www.foodfinders.org
Mather, T. "How the Top 5 Supermarkets Waste Food" AlterNet April 18, 2010: https://www.alternet.org/investigations/146487/how_the_top_5_supermarkets_waste_food?page=1
"Rock and Wrap It Up Helps Fight Hunger" U.S. Environmental Protection Agency October 2009: https://www.epa.gov/wastes/conserve/materials/organics/food/success/rockin.pdf
Rock and Wrap It Up!: https://www.rockandwrapitup.org
U.S. Environmental Protection Agency - Food Waste Section: https://www.epa.gov/wastes/conserve/materials/organics/food/index.htm
"Waste Not Want Not - Feeding the Hungry and Reducing Solid Waste Through Food Recovery" U.S. Environmental Protection Agency https://www.epa.gov/wastes/conserve/materials/organics/pubs/wast_not.pdf
Image Credits
Fruit Market: Wikimedia Commons/ Alexander Kirk