Institutions and Universities doing Fuel Cell Research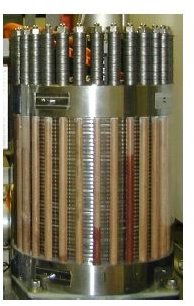 This article will summarize the goals and objectives for certain American institutions and universities currently actively involved in fuel cell research. The following provide some details on their research information when it comes to hydrogen fuel cell technology as well as the components used and the ability to provide even better performance for fuel cells.
Institutions and Universities Involved in Fuel Cell Research
Hydrogen is considered to be the ultimate source of alternative energy. It can be extracted from the most common element: water. It also can come from other common compounds that exist on earth.
Florida Institute of Technology
The Florida Institute of Technology's National Center for Hydrogen Research was created with funding from NASA to conduct research in regard to the application of hydrogen as fuel for airborne vehicles.
The objectives are to:
Demonstrate and develop working hydrogen based fuel cells and also the ability to store hydrogen on an aircraft.
Provide a method of using an aircraft platform for the use of hydrogen fuel, fuel cells, and sensor test bed for a combined think tank for testers.
Be able to understand the performance of a fuel cell through computational methods and lab analysis.
Improve the performance of hydrogen purification methods.
Develop a fiber optic system of sensors for safety applications and the monitoring of systems with the ability to tolerate exposure to cryogenic hydrogen and the ability to resist performance degradation.
Seek out alternate methods by which one can produce hydrogen and fuel cells by making it affordable and scalable, and improve upon the lifetime cost of ownership.
Collaborate with other universities.
FIT's long-term goal is to eliminate the concern about the importation of foreign oil.
Arizona State University
Arizona State University's College of Technology and Innovation offers a program involving electronics systems. One of these units includes fuel research and, of course, a fuel cell laboratory. Students concentrating on alternative energy use this lab to hone their abilities to convert hydrogen into renewable energy. This gives the student the basic knowledge to help create efficient and productive fuel cell technology. One of the new technologies being researched is "solar-hydrogen cycle on-a-chip," which is taking renewable energy technology and shrinking it onto a small silicon wafer. This is not unlike the typical CPU chip for home computers.
Florida International University
Next on the list of institutions partaking in fuel cell research would be the Florida International University (FIU). The Mechanical and Materials Engineering department had the following agenda in its research:
The reformation of fuel for ethanol when it comes to fuel cell technology.
Reformate fuel cell power plants. These would be the byproducts of the catalytic reforming of petroleum refinery naphtas (a volatile liquid mixture of hydrocarbons) into a high octane liquid.
Reform fuel cells for methanol.
Massachusetts Institute of Technology
Moving on over to the well-known Massachusetts Institute of Technology (MIT), their fuel cell research objectives are centered on two main tasks:
Material designs for high power and energy storage involving the use of lithium.
The understanding of the method of the catalytic process on a molecular level as well as the identification of cost effective means and intensely effective catalysts for electro conversion of molecules for means such as methanol oxidation, oxygen reduction reaction, and water splitting.
The bulk of the research at this institute is mainly focused on lithium storage materials, oxides, and nanoparticle electrocatalysis.
Basically, the main goal of this department is to study the electrochemical process involving energy conversion as well as storage.
Rochester Institute of Technology
At RIT or the Rochester Institute of Technology, upon receiving funding from all kinds of government agencies, researchers are trying to obtain their objectives in this fashion:
Experiments conducted by chemists specializing in polymers are finding ways to use newer materials to enhance performance of fuel cell membrane exchanges at high temperatures exceeding 100 degrees Celsius and at low RH (relative humidity).
Mechanical engineers are observing the water processes in the proton fuel cell membrane exchange.
Simulations are being conducted involving improving fuel cell performance.
Integration of new materials is being conducted.
Enhanced durability and manufacturability studies are underway.
Study of fuel cell systems for acceleration towards commercialization.
Policy makers are looking into the environmental impact of fuel cell technology, creation of infrastructure, and mechanisms how the market can be pushed for this new kind of renewable energy technology.
According to Matt Fronk, the Director of Sustainable Mobility at Golisano Institute for Sustainability and former director of General Motors Fuel Cell Research Lab, when adopted, fuel cell technology and other forms of alternative energy and propulsion methods would help obtain of goal of decreasing the amount of CO2 emissions by 80 percent by 2050.
Source Links
Florida Institute of Technology Resarch Centers
Arizona State University: Fuel Cell Laboratory Details
Florida International University - Mechanical and Materials Engineering
Massachusetts Institute of Technology Research Overview of Fuel Cell Technology
Rochester Institute of Technology: Propelling Fuel Cell Technology