Review of Sprig Toys: Non-Toxic Toys for Children Made From Green & Sustainable Materials
What are Sprig Toys?
Sprig Toys are considered green toys because they don't use any harmful chemicals or additives. The mechanized and moving toys are powered by kinetic energy and don't use batteries or electricity. The extensive toy line is beautifully made and interchangeable, sparks children's imaginations, and gets them moving and exploring with the added benefit of keeping our landfills free of batteries and unnecessary packaging.
A line of products for babies is set to launch soon, but for now, there are only products for toddlers. The toys are made here in the United States and the company is based in Fort Collins, Colorado.
I was fortunate enough to meet some of the Sprig Toys crew at the Type-A Mom Conference in Asheville, North Carolina in September 2009. I was able to see and feel some of the toys, and even won the Story Building Barnyard play set in a drawing. I was amazed with the toy and immediately rushed it home to my son, who was equally impressed.
Quality of Ingredients (5 out of 5)
The wood used in the Sprig Toys is a by product of sawing. By using this material, manufacturers are able to use less petroluem based products. It also adds texture to the toys.The sawdust used in the production of Sprig Toys is collected from furniture manufacturers and dimensional lumber creation. Trees are never cut down for the sole purpose of providing wood for the toys.
The plastics used to develop the toys are: HDPE (high-density polyethylene), polypropylene, and TPE (thermoplastic elastomer). These are known to be safe for use in toys because they do not have the additives like PVC (polyvinyl chloride). TPE is a rubbery like plastic that is easy to recycle and is used to add texture to the products.
Selection of Toys (5 out of 5)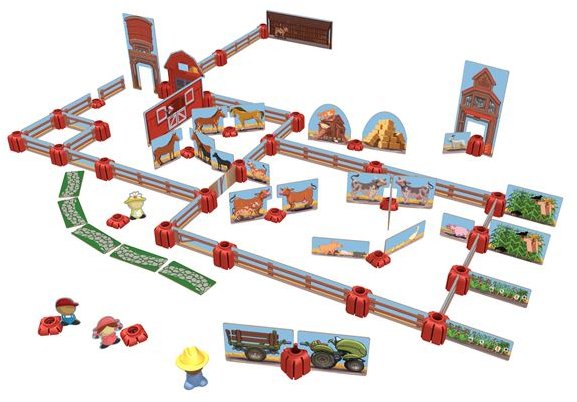 There are four major toy lines, with more in the works for the near future. These are the Adventure Series, Sprig Hollow, Eco Trucks, and Story Builders. Each line of toys provides fun that is safe for both water and land, and lets the imagination run wild. With plenty of fun for boys and girls, there's no way a parent can go wrong. Options include: the Dolphin Explorer Boat, the Dino Adventure Rig, a Dump Truck, the Story Building Palace, and more.
The Story Building Barnyard is pictured on the left, with the Story Building Palace on the right. These are both recommended for children aged 3 and up.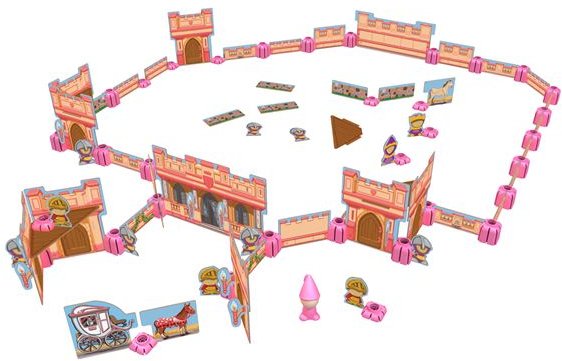 Price (5 out of 5)
Depending on the specific toy you purchase, expect to spend anywhere from $12.99 to $59.99. The more expensive toys are the the elctronic non-battery powered toys. Considering how much we pay for other toys with batteries that just end up littering the landfill, these toys are an absolutely excellent deal.
Bottom Line (5 out of 5)
This is an excellent company which offers an excellent product. If you want to connect with them to learn more, they do have a twitter account and a Facebook fan page. They truly enjoy meeting parents and other caregivers who are interested in providing better toys to the children in their lives. Images are provided by and used with permission from Sprig Toys.