Chic Vegan Footwear: Green Your Shoes with Stylish Options
Now more than ever, there are more ways to be green, including with our footwear. Vegan shoes are a hip and trendsetting alternative to classic leather shoes. There is undoubtedly a wide selection of frumpy vegan shoes, which would not appeal to any fashionistas. But lucky for us, there are a few well kept secret chic vegan shoes buried under all of the frumpy vegan shoes. Celebrities are even taking a liking to vegan shoes.
Actress Natalie Portman, who has long been a vegan, had a hard time finding stylish vegan shoes to wear to red carpet events, soon after she started a line of vegan shoes. Natalie Portman Vegan shoes are chic, stylish, but best of all they are completely vegan!
Zebra Vegan Platform Pump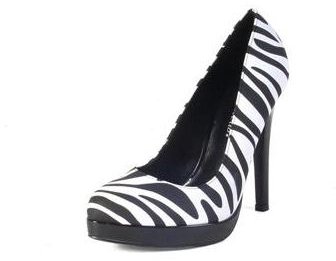 These chic vegan shoes are definitely not for the timid wall flower. If your goal is to command attention simply by walking into a room these stylish platform pumps will be your best accomplice. Featuring an alluring zebra pattern and a half inch platform for comfort there isn't much room left for improvement in these chic vegan shoes.
These were available at https://www.veganshoes.com/
Blackspot Sneaker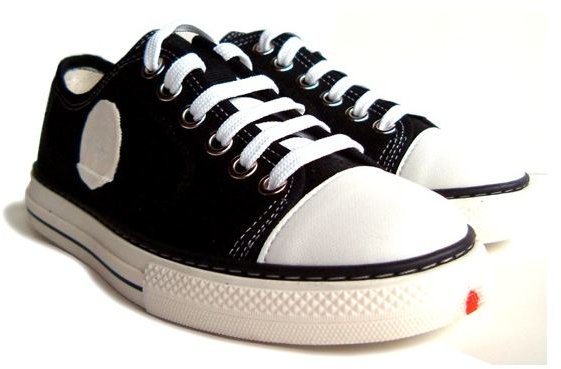 Can you imagine running your errands in these stylish vegan sneakers? The Blackspot sneaker is made from organic hemp and hand painted, they clearly resembles the Chuck Taylor Classic sneaker from Converse. But unlike the Converse brand, Adbusters (the brand that manufactures the Blackspot sneakers) produces vegan shoes in an anti sweat shop environment, treating all of its employees equally while upholding their rights, Adbusters is a truly revolutionary brand of vegan shoes.
* The Blackspot Vegan Sneakers by Adbusters is priced at $95, and can be purchased at www.Mooshoes.com.
Picasso 2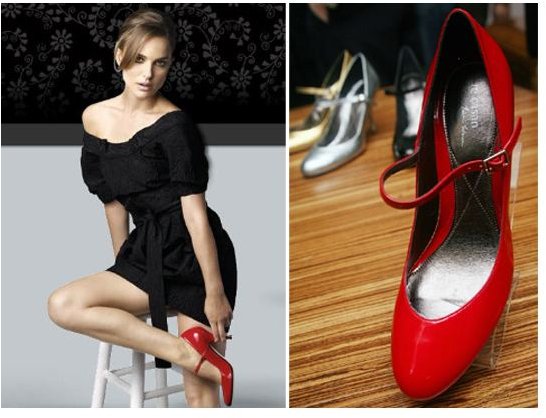 Last but not least is the celebrity vegan shoe line of Natalie Portman Vegan shoes. The Picasso 2 shoe is a 4 inch wedge that comes in a dazzling attention grabbing sultry red color. The shoe itself is made out of faux suede providing you with a luxurious look while still being animal friendly. These chic vegan shoes are a limited edition item, and only 100 will be sold.
* The Picasso 2 is priced at $295 and can be exclusively purchased at www.TeCasan.com.