Best Website to Buy Sustainable Furniture - Review of EcoHomes.Com
Sustainable Furniture = Thriving Business
Years ago eco friendly furniture was an emerging design trend that left the average person skeptical and in the dark as to the quality of the new sustainable furniture on the market. In the past, people used to perceive sustainable as not being up to par with the toxic standards of popular thriving furniture companies. But thankfully, things have taken a much needed turn for the better and most of the successful furniture companies are jumping onto the sustainable furniture bandwagon. These companies have been seeing a great increase in sales and press coverage due to their tree hugging efforts. It is starting to become obvious not only to the public but also to designers and manufacturers that reducing their carbon footprint is a very sought after trait and is now becoming more of a standard than an extra feature.
Unique Sustainable Furniture at ModernEcoHomes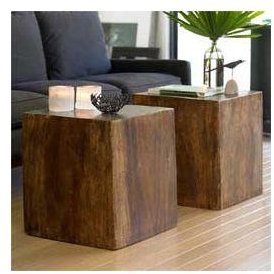 As I myself am a proud treehugger, I am always on the lookout for environmentally conscious finds. When I came across "Modern Eco Homes" I spent no less than an hour navigating through their seemingly endless pages of merchandise. Not only is every piece well designed but it is all sustainable. The sustainable furniture is what caught my eye (They have many other sections for the home). This website is the crate and barrel for environmental activist. The sustainable furniture on Modern Eco Furniture is well crafted and it is evident that these designers have poured their heart and soul into the pieces.
The Modern Eco Homes website makes it simple to navigate through the site and find exactly what you are looking for without having to scroll through endless listings that have absolutley no relevance to your search. For example the "Furniture" category is broken down into…
Eco Bathroom
Eco Indoor Furniture
Eco Kitchen and Dining Furniture
Eco Office
Eco Outdoor Furniture
It is obvious, that the moderators and designers of this site have truly taken the time to come up with ways to make the customers experience more enjoyable and efficient. Modern Eco Homes has really stayed true to the saying "everything old is new again". Yes, the name of the website does include the word "Modern" in its title, but a great amount of furniture looks like they can be found in 50's style living rooms. If you are the type of sustainable shopper that is looking for the same monotonous design concept in every piece, then Modern Eco Homes isn't for you. The furniture found on this website is unique and can understandably be considered art, due in part to the innovative designs and the intricacy that goes into every piece you find. No two tables are the same, (unless they are part of a set).
All in all, Modern Eco Homes is a well rounded professional website that provides you with a wide range of sustainable furniture choices at reasonable prices. I highly recommend this site to all the tree huggers, environmental activists or simply people who have great taste in furniture and decor.