Safe Non-Toxic Products for Decorating the House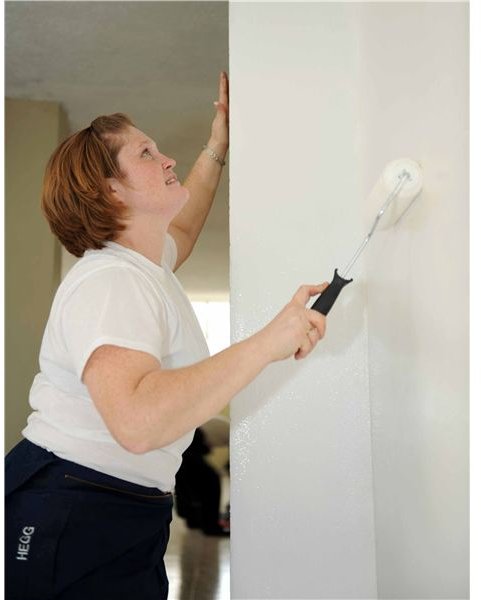 Non-toxic products for decorating the house are a great idea for you and for the environment. Whether you're looking for paints, floors or furniture there are commercially available organic and natural products. Not only will these materials give you peace of mind but they can be just as practical as their toxic counterparts. Eco-friendly products shouldn't be a choice made just by environmentalists and ecologists. You can help yourself and those close to you by using natural items. There are options for nearly every corner of your home.
Non-Toxic Paint
Non-toxic and natural paints contain virtually no solvents or toxic compounds. They are safe even when they come in contact with the more sensitive, such as children and pets. Because they contain no toxic compounds they do not release any harmful chemicals in the air when used. They don't pollute the air on the inside of your home or the ecosystem. They are also biodegradable. Among non-toxic decorating ideas, this should be at the top of your list. The paints are usually water based and are very easy to apply and clean.
Bamboo Floors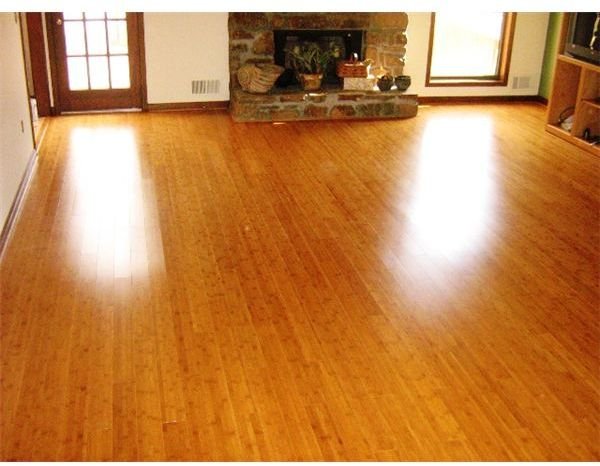 You can decorate your home with bamboo. Among the many options, bamboo flooring is considered very durable. Toughness will vary however, based on the quality of the bamboo. Floors with a vertical grain or strand woven are generally harder and more durable. You should pick bamboo that's more mature and has its natural color. When looking at organic floor products, the actual floor is not the only thing you should worry about. The adhesives that are used to bind floors are toxic. Look for water-based adhesives that are free of solvents and do not put out harmful gases and chemicals. On the list of green products for decorating your home bamboo floors are both an ecological and efficient choice. They usually come with warranties of 25 years or more. Some companies offer a lifetime warranty against delamination.
Water-Based Dyes for Bedding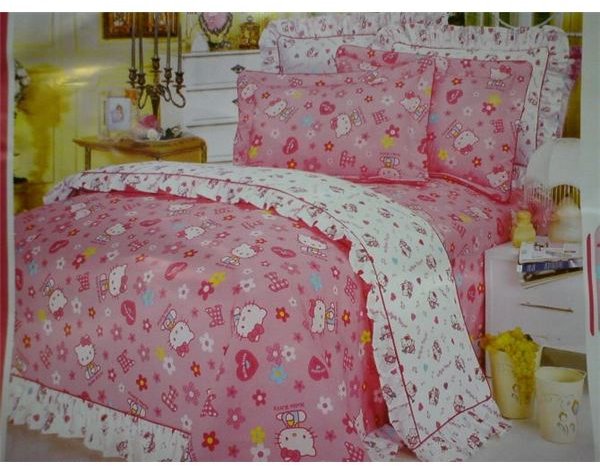 When it comes to safeguarding the health of your child, using water-based dyed bedding is a natural choice. These fabrics are made from cotton that hasn't been bleached or soaked in formaldehyde. They have dyes and prints that are non-toxic, made from water based paint. They are a great choice for households with newborn babies and young children. Organic bedding is also not costly.
Refurbished and Antique Furniture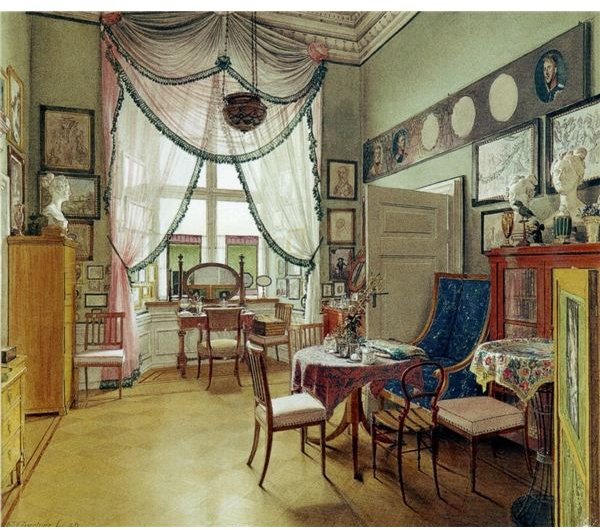 When choosing non-toxic products for decorating the house, refurbished furniture and antique furniture are both great eco-friendly ideas. It is a simple and cost-efficient way to stay green, combining an antique feel with recycling. You can repair and refurbish the furniture yourself or buy furniture from available retailers that sell new pieces made of recycled materials. The furniture pieces can be classic that are back in style or a modern piece made with old materials.
Fireplace Bio Fuel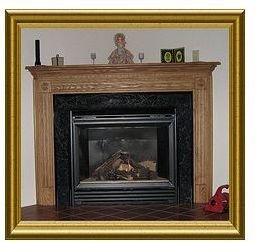 Bio fuels are made of alcohol and burn without smoke. They are non-toxic and have no odor. They burn completely and release the same proportions of CO2 and steam that humans do when they breathe. Products of this nature are tested rigorously for ensured consistent quality. Make your fireplace an eco-friendly decorating centerpiece by using this environmentally-safe fuel.
There are endless options for enhancing your home with eco-friendly materials and products. Enjoy the green decorating experience and feel confident that your house is safe for your family and less harmful to the environment!
Resources
Refrences:
https://eartheasy.com/live_nontoxic_paints.htm
https://encarta.msn.com/encyclopedia_761560600/bamboo.html
https://www.inthenews.co.uk/partners/articles/bamboo-flooring-an-eco-friendly-option-$21381429$21381398.htm
https://www.lifestylemagazine.ca/revitalized_refurbished_rooms
https://en.wikipedia.org/wiki/Biofuel
Images:
https://upload.wikimedia.org/wikipedia/commons/e/e9/US_Navy_090416-F-7522G-006_Aerographer%27s_Mate_Gina_Hegg,_embarked_aboard_the_Military_Sealift_Command_hospital_ship_USNS_Comfort_(T-AH_20)_paints_the_wall_of_a_pediatric_medical_facility_at_Emmanuel_Christian_School.jpg
https://upload.wikimedia.org/wikipedia/commons/2/26/Bamboo_Flooring.jpg
https://lh5.ggpht.com/_99nSzqV2iPk/S23FMhL1TII/AAAAAAAAF5g/UXw6k0ojTl4/%E7%85%A7%E7%89%87+128.jpg
https://upload.wikimedia.org/wikipedia/commons/1/18/ChestImpMusDF.JPG
https://upload.wikimedia.org/wikipedia/commons/b/b3/Zimmerbild_96.jpghttps://www.flickr.com/photos/kacey/279011719/