Information on Recycled Windows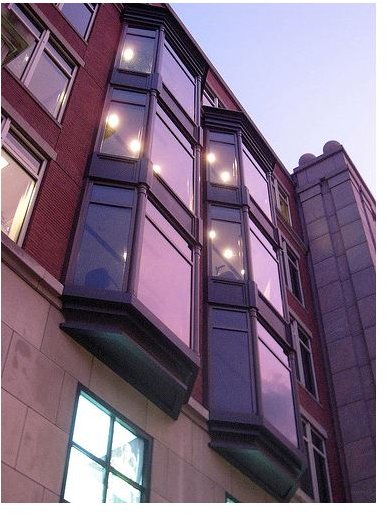 Facts About Used Windows
The source of most used windows is homes which are undergoing renovations. Usually, owners replace their existing quality windows, with more stylish windows that may or may not be more energy efficient. These windows are structurally sound and may just need a good paint job.
With that said, used windows have their faults. During the removal process, the window frame may have been damaged. Check the glass for cracks and examine the edges where the glass meets the frame. Used windows usually require calking to seal the joints. The seals and gaskets of the window are two areas of concern.
Where to Buy Used Windows
Most used windows end up in salvage yards. You can weed out the best from the rest, or you can let resale shops do the work for you. Resale shops usually scour salvage yards for useable windows. They also receive used windows directly from construction crews. Most of the windows are listed for sale under 'as is' condition, so examine the windows to the best of your ability before purchasing.
The Habitat for Humanity ReStore is an unique resale shop in that most of its material comes from donations. They receives just about every type of building material. Most of the windows are inexpensive and your purchase will go toward a worthwhile charity.
Facts About New Windows Made From Recycled Materials
A few manufacturers are producing windows that are made from recycled materials. Usually, the recycled windows are made from a wood/plastic composite. This material is derived from the waste produced from manufacturing wood and vinyl windows, such as sawdust and left over polyvinyl chloride (PVC). In some instances, high-density polyethylene plastic from recycled bottles is used in place of PVC to create the wood/plastic composite.
The combination of wood and plastic makes wood/plastic composite windows unique. The composite has advantages over regular wood frames, such as resistance to water. The composite window doesn't absorb water, and it doesn't swell either. It is slightly more energy efficient than vinyl windows. The wood fiber imparts stability within the composite frame, which helps support a durable seal between the glass and the frame.
Where to Buy Wood/Plastic Composite Windows
Andersen Windows was one of the first manufacturers to produce and sell wood/plastic composite windows. Their Renewal window replacement line was their first line of windows that featured the wood/plastic composite window. They utilize Fibrex wood composite material for their line of recycled windows.
Amsco Windows is another manufacturer that has embraced wood/plastic composite windows. Their recycled product line is known as the Renaissance line of windows. It utilizes MikronWood in their composite windows, which is produced by Mikron Industries.
Reference
1. https://www.habitat.ca/restoresc648.php
3. https://www.1stwindows.com/articles/1stwindows/Andersen_Demand_Accelerating_For_Alternative_Materials_866.html